on-demand
Introduction to Upstream
Add to wishlist
Added to wishlist
Removed from wishlist
2
| | |
| --- | --- |
| Format | On-demand |
| Access | 1 Year 24/7 |
| Duration | 1 hr |
| Certificate | Yes |
| Language | English |
| Level | |
| Publisher | EKT Interactive |
What you will learn
In this short course, you will learn about the Upstream segment of the Oil and Gas industry through 4 modules:
Introduction to Upstream
Introduction to Exploration
Introduction to Drilling
Introduction to Production
Description
The upstream segment of the oil and gas industry also known as Exploration and Production (E&P) is probably the most recognizable stage in the crude oil lifecycle. Whether you've seen oil rigs, derricks on the side of the road or platforms on the ocean, those are all elements of upstream. But much of it happens underground or below sea level, far from what most people ever get to see. Not to mention the complex business and geopolitics surrounding Exploration and Production of oil and gas.
This course is the perfect introduction to the Upstream segment of the oil and gas industry. We will start with an overview of upstream and then dive into exploration, drilling and production. We will discuss characteristics of E&P, important players both on the operation and service sides of the industry, conventional and unconventional explorations and much more.
Prerequisite:
We assume that you have no prior knowledge of oil and gas. While you may take it as a stand alone course, it's highly recommended that you also take the midstream and downstream courses which will help you understand where the crude goes after exploration and production.
A quiz is included at the end of the course to help you validate the knowledge gained. Upon successful completion, you will earn a certification and 1 hr Professional Development Hour (PDH).
Curriculum
Introduction to Upstream:
Exploration and Production (E&P),
Drilling and "Unconventional" Techniques,
Upstream Business Characteristics,
Important Players and Participants in Upstream,
The Oilfield Services Industry.
Introduction to Exploration:
What Exploration is,
The Importance of Reserve Replacement,
Obtaining Access to Reserves,
How Seismic is used to Improve Success,
Wildcat Well Evaluation,
The Appraisal Investment Decision,
A Historical Perspective on Exploration Methods.
Introduction to Drilling:
What Drilling is,
Well Design Basics and the AFE,
Key Components of Drilling Operations,
Completing the Well,
Stimulations and Hydraulic Fracturing,
The Importance of Mechanical Functions,
Connections and the Wellhead,
Typical US Drilling and Completion Costs,
A Historical Perspective on Oil Field Services.
Introduction to Production:
What Production Is,
Managing Production Costs,
The Key Production Challenges,
Enhanced Oil Recovery,
Surface Equipment,
Subsurface Equipment,
Well Maintenance,
Historical Development.
Target Audience
This course is geared towards:
Students,
IT personnel,
Supporting staff and shared services personnel
Energy Consultants,
Business Professionals,
Engineers,
Project Teams,
Government professionals,
Anyone looking to learn more about the Oil and Gas industry.
Specification:
Introduction to Upstream
| | |
| --- | --- |
| Format | On-demand |
| Access | 1 Year 24/7 |
| Duration | 1 hr |
| Certificate | Yes |
| Language | English |
| Level | |
| Publisher | EKT Interactive |
About the Publisher
EKT Interactive

Store Name:

EKT Interactive

EKT Interactive's senior leadership team draws on decades of industry experience and a passion for educating to guide the company towards its goal of being the go-to place for learning about the ene... Read More >
Read More
1 review for
Introduction to Upstream
5.0
30-day money back guarantee
1-Year access
Secure encrypted payment
All Credit cards Accepted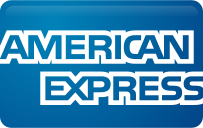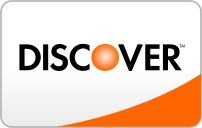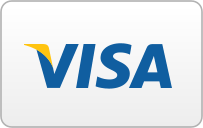 SKU:

PL-EKT9253435
Categories: E&P, Upstream
Tags: E&P, introduction to oil and gas, oil and gas training, on-demand, online, Online Training, Upstream
Add to wishlist
Added to wishlist
Removed from wishlist
2
| | |
| --- | --- |
| Format | On-demand |
| Access | 1 Year 24/7 |
| Duration | 1 hr |
| Certificate | Yes |
| Language | English |
| Level | |
| Publisher | EKT Interactive |