on-demand
Introduction to Midstream
Add to wishlist
Added to wishlist
Removed from wishlist
1
| | |
| --- | --- |
| Format | On-demand |
| Duration | 1 hr |
| Access | 1 Year 24/7 |
| Certificate | Yes |
| Level | |
| Language | English |
| Publisher | EKT Interactive |
What you will learn
In this short course, you will learn about the Midstream segment of the Oil and Gas industry through 3 modules:
Introduction to Midstream
Introduction to Natural Gas
Introduction to LNG
Description
Once the crude oil comes from the ground it has to be transported, processed and stored before going to the refineries. These intermediary stages make up the midstream segment of the oil and gas industry.
In this short video course, you will learn the basics of midstream including business characteristics, key participants in the USA, main operating components, as well as the basics of Natural Gas and Liquified Natural Gas (LNG). We will discuss terminologies, processing as well as supply chain and demand patterns.
Prerequisite:
We assume that you have no prior knowledge of oil and gas. While you may take it as a stand alone course, it's highly recommended that you also take the upstream and downstream courses which will help you understand where crude oil comes from and where it goes after the midstream stage.
A quiz is included at the end of the course to help you validate the knowledge gained. Upon successful completion, you will earn a certification and 1 hr Professional Development Hour (PDH).
Curriculum
Introduction to Midstream
The four key business characteristics of Midstream,
The key participants in the US, especially Master Limited Partnerships, known as "MLPs",
The main operating components of midstream
Introduction to Natural Gas
What is Natural Gas,
How Does Natural Gas Occur,
Uses of Natural Gas,
Important Gas Terminology,
The Gas and Oil Industry; Historical perspective
Introduction to LNG
The LNG Supply Chain,
Liquefaction,
FLNG Facilities,
Storage and Transportation,
Regasification & FSRUs,
Global supply-demand patterns
Target Audience
This course is geared towards:
Students,
IT personnel,
Energy Consultants,
Business Professionals,
Engineers,
Project Teams,
Government professionals,
Anyone looking to learn more about the Oil and Gas industry.
Specification:
Introduction to Midstream
| | |
| --- | --- |
| Format | On-demand |
| Duration | 1 hr |
| Access | 1 Year 24/7 |
| Certificate | Yes |
| Level | |
| Language | English |
| Publisher | EKT Interactive |
About the Publisher
EKT Interactive

Store Name:

EKT Interactive

EKT Interactive's senior leadership team draws on decades of industry experience and a passion for educating to guide the company towards its goal of being the go-to place for learning about the ene... Read More >
Read More
1 review for
Introduction to Midstream
5.0
Introduction to Midstream
30-day money back guarantee
1-Year access
Secure encrypted payment
All Credit cards Accepted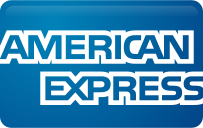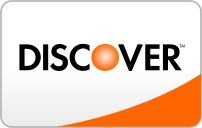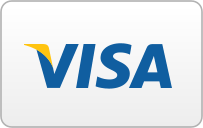 SKU:

PL-EKT2237676
Categories: LNG, Midstream, Natural Gas
Tags: Gas Transport and Storage, lng, midstream, natural gas, oil and gas training, on-demand, online, Pipelines
Add to wishlist
Added to wishlist
Removed from wishlist
1
| | |
| --- | --- |
| Format | On-demand |
| Duration | 1 hr |
| Access | 1 Year 24/7 |
| Certificate | Yes |
| Level | |
| Language | English |
| Publisher | EKT Interactive |