on-demand
Introduction to Downstream
Add to wishlist
Added to wishlist
Removed from wishlist
2
| | |
| --- | --- |
| Access | 1 Year 24/7 |
| Certificate | Yes |
| Duration | 1 hr |
| Format | On-demand |
| Language | English |
| Level | |
What you will learn
In this short course, you will learn about the Downstream segment of the Oil and Gas industry through 4 modules:
Introduction to Downstream
Introduction to Refining
Introduction to Supply & Trade
Introduction to Product Marketing
Description
Most of us are completely unaware that we are active participants in the downstream segment of the oil and gas industry. When you pump gas in your car, take medications, cook, fly or utilize one of the thousands of products made from crude oil in your day-to-day, you are using a byproduct of crude oil. But how does crude oil become all of these products that allow our modern society to function? How does refining work? How is crude oil traded? What are some of the factors that influence prices of byproducts of crude oil?
These questions and more are answered in this easy-to-follow video course designed as a non-technical introduction to the downstream segment of the oil and gas industry. In about 1 hour, we will cover 4 main modules containing an overview of downstream, refining, supply & trade and product marketing.
Prerequisite:
We assume that you have no prior knowledge of oil and gas. While you may take it as a stand alone course, it's highly recommended that you also take the upstream and midstream courses which will help you understand how the crude oil gets to the refineries in first place.
A quiz is included at the end of the course to help you validate the knowledge gained. Upon successful completion, you will earn a certification and 1 hr Professional Development Hour (PDH).
Curriculum
Introduction to Downstream
Downstream Business Characteristics,
Downstream Participants,
Refining Fundamentals,
Typical End-user Products,
Refined Products Marketing
Introduction to Refining
What is Crude Oil,
Why we Refine Crude Oil,
The Refining Distillation Process,
What are Petroleum Products,
Refinery Maintenance and Turnarounds,
The Historic Evolution of Refining
Introduction to Supply & Trading
What is Supply and Trading, or S&T,
The Importance of Logistics Hubs,
A Typical S&T Organization,
Time Trades,
Global Spot Markets,
Pricing Services,
Price Volatility and Hedging Definitions,
Futures Trading Exchanges,
Hedging Contract Types,
Matching Physical and Paper Trades,
The Key Driver of Wholesale Prices,
A Historical Perspective
Introduction to Product Marketing
What is product marketing,
The Wholesale Marketing Channel,
The Retail Channel and Site Formats,
Why Retail Gasoline Prices Change so Much,
A Historical Perspective,
The Future Uncertainty of Retail Automotive Stations.
Target Audience
This course is geared towards:
Students,
IT personnel,
Energy Consultants,
Business Professionals,
Engineers,
Project Teams,
Government professionals,
Anyone looking to learn more about the Oil and Gas industry.
Specification:
Introduction to Downstream
| | |
| --- | --- |
| Access | 1 Year 24/7 |
| Certificate | Yes |
| Duration | 1 hr |
| Format | On-demand |
| Language | English |
| Level | |
About the Publisher
EKT Interactive

Store Name:

EKT Interactive

EKT Interactive's senior leadership team draws on decades of industry experience and a passion for educating to guide the company towards its goal of being the go-to place for learning about the ene... Read More >
Read More
2 reviews for
Introduction to Downstream
5.0
Introduction to Downstream
30-day money back guarantee
1-Year access
Secure encrypted payment
All Credit cards Accepted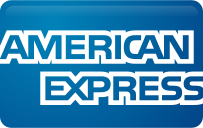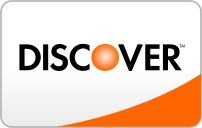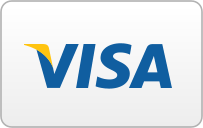 SKU:

PL-EKT87866411
Categories: Downstream, Petrochemical, Refinery
Tags: downstream, introduction to oil and gas, oil and gas training, on-demand, online, overview of downstream, product marketing, refining, supply & trade
Add to wishlist
Added to wishlist
Removed from wishlist
2
| | |
| --- | --- |
| Access | 1 Year 24/7 |
| Certificate | Yes |
| Duration | 1 hr |
| Format | On-demand |
| Language | English |
| Level | |