HOT
Artificial Lift + Well Completion 2-Course Bundle
Add to wishlist
Added to wishlist
Removed from wishlist
0
| | |
| --- | --- |
| Format | On-demand |
| Access | 1 Year 24/7 |
| Duration | 3:30 hrs |
| Certificate | Yes |
| Language | English |
| Level | |
| Publisher | Damien Leonard, Sergey Chernenkov |
Artificial Lift
| | |
| --- | --- |
| Format | On-demand |
| Duration | 2 hrs |
| Level | |
| Certificate | Yes |
| Language | English |
| Access | 1 Year 24/7 |
| Publisher | Damien Leonard |
Introduction to Well Completion
| | |
| --- | --- |
| Format | On-demand |
| Duration | 1:30 hrs |
| Level | |
| Certificate | Yes |
| Language | English |
| Access | 1 Year 24/7 |
| Publisher | Sergey Chernenkov |
What you will learn
Participants will get introduced to well completion and learn about the most common artificial lift types.
Description
This bundle includes the 2 courses by 2 five star instructors: Artificial Lift by Damien Leonard and Introduction to Well Completion by Sergey Chernenkov.

The Artificial Lift course will introduce you to the most common artificial lift types. The Introduction to Well Completion course will give participants the introductory knowledge on the well completion process with detailed guidance through all main steps, but without going too deep in the discussion of technologies and applications.
Prerequisites:
Basic

knowledge on well architecture

Awareness on the oilfield terms
Curriculum
Course
1:
Introduction to Well Completion
Well Preparation for Completion
Cement Bond Evaluation
Well Perforation
Lower Completion installation (with Gravel Pack)
Upper Completion installation
Christmas Tree (XMT) Installation
Good Completion Practices
Operations Timing (example)
Bonus Material:

Completion Diagram - real well example
Estimated time breakdown to execute completion installation with Jack-Up Rig
Detailed Surface Wellhead Diagram (as example)
Course
2:
Artificial lift
A

rtificial lift repartition

Introduction to ESP

Introduction to PCP

Introduction to SRP

Introduction to

Jet & H

ydraulic

P

umping

Introduction to Gas Lift

Recap
Target Audience
Production, Petroleum or Well Performance Engineers to maximize their well production

Field Production Personnel

to understand the

importance

of data

Completion or Surface Facilities Engineers to understand what they can do to

help

maximizing well production
Specification:
Artificial Lift + Well Completion 2-Course Bundle
| | |
| --- | --- |
| Format | On-demand |
| Access | 1 Year 24/7 |
| Duration | 3:30 hrs |
| Certificate | Yes |
| Language | English |
| Level | |
| Publisher | Damien Leonard, Sergey Chernenkov |
Artificial Lift
| | |
| --- | --- |
| Format | On-demand |
| Duration | 2 hrs |
| Level | |
| Certificate | Yes |
| Language | English |
| Access | 1 Year 24/7 |
| Publisher | Damien Leonard |
Introduction to Well Completion
| | |
| --- | --- |
| Format | On-demand |
| Duration | 1:30 hrs |
| Level | |
| Certificate | Yes |
| Language | English |
| Access | 1 Year 24/7 |
| Publisher | Sergey Chernenkov |
About the Publisher
Damien

Store Name:

Increase Well Production

With 15 years of professional experience in the industry, Damien is recognized subject matter expert in Well Performance topics, especially Gas Lift. Damien holds a master degree from the top ranke... Read More >
Read More
Artificial Lift + Well Completion 2-Course Bundle
30-day money back guarantee
1-Year access
Secure encrypted payment
All Credit cards Accepted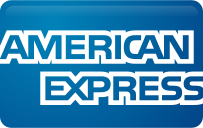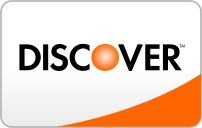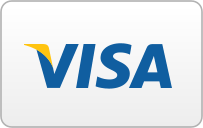 SKU:

PL-943587-9
Categories: E&P, Operations, Production, Well Engineering
Tags: Bundle, e-learning, Gas Lift, on-demand, well completion
Add to wishlist
Added to wishlist
Removed from wishlist
0
| | |
| --- | --- |
| Format | On-demand |
| Access | 1 Year 24/7 |
| Duration | 3:30 hrs |
| Certificate | Yes |
| Language | English |
| Level | |
| Publisher | Damien Leonard, Sergey Chernenkov |
Artificial Lift
| | |
| --- | --- |
| Format | On-demand |
| Duration | 2 hrs |
| Level | |
| Certificate | Yes |
| Language | English |
| Access | 1 Year 24/7 |
| Publisher | Damien Leonard |
Introduction to Well Completion
| | |
| --- | --- |
| Format | On-demand |
| Duration | 1:30 hrs |
| Level | |
| Certificate | Yes |
| Language | English |
| Access | 1 Year 24/7 |
| Publisher | Sergey Chernenkov |