on-demand
Applied Petroleum Reservoir Engineering
Add to wishlist
Added to wishlist
Removed from wishlist
2
| | |
| --- | --- |
| Access | 1 Year 24/7 |
| Certificate | Yes |
| Duration | 6 hrs |
| Format | On-demand |
| Language | English |
| Level | |
| Publisher | Ron Terry & J Brandon |
What you will learn
Basic concepts, tools, and techniques to analyze well performance and manage a petroleum reservoir.
Apply the material balance approach to calculate hydrocarbon in place in all four reservoir types.
Calculate reservoir flow rates using Darcy's Law.
Match production history to a model and predict future production rates.
Description
In this 6-hour video course, renowned expert Dr. Ron Terry will review the history of reservoir engineering, define key terms, carefully introduce the material balance approach, and show how to apply it with many types of reservoirs.
Next, he introduces key principles of fluid flow, water influx, and advanced recovery (including hydraulic fracturing). Throughout, he presents field examples demonstrating the use of material balance and history matching to predict reservoir performance. For the first time, this edition relies on Microsoft Excel with VBA to make calculations easier and more intuitive.
The course is based on the book Applied Petroleum Reservoir Engineering which has been fully updated for new technologies and methods, preparing students and practitioners to succeed in the modern Oil and Gas industry.
The book is not required for completion and understanding of this course.
Advanced math and computer skills are NOT required. Knowledge of Algebra and Microsoft Excel will be sufficient.
Curriculum
Curriculum Overview 
Introduction to Petroleum Reservoirs and Reservoir Engineering
Review of Rock and Fluid Properties
The General Material Balance Equation
Single-Phase Gas Reservoirs
Gas-Condensate Reservoirs
Undersaturated Oil Reservoirs
Saturated Oil Reservoirs
Single-Phase Fluid Flow in Reservoirs
Water Influx
The Displacement of Oil and Gas
Enhanced Oil Recovery
History Matching
Target Audience
This course is for students and practitioners interested in reservoir engineering.
Specification:
Applied Petroleum Reservoir Engineering
| | |
| --- | --- |
| Access | 1 Year 24/7 |
| Certificate | Yes |
| Duration | 6 hrs |
| Format | On-demand |
| Language | English |
| Level | |
| Publisher | Ron Terry & J Brandon |
About the Publisher
APRE

Store Name:

APRE

Ronald E. Terry has taught chemical and petroleum engineering at the University of Kansas; petroleum engineering at the University of Wyoming; and chemical engineering and technology ... Read More >
Read More
Applied Petroleum Reservoir Engineering
30-day money back guarantee
1-Year access
Secure encrypted payment
All Credit cards Accepted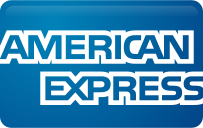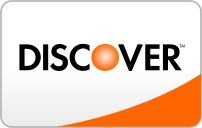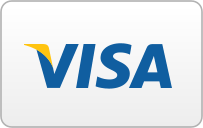 SKU:

PL - 884389780
Categories: E&P, Engineering, Geosciences, Reservoir, Reservoir Engineering
Tags: Applied Petroleum Reservoir Engineering, Engineering, Fundamentals of Reservoir Engineering, online, Online Training
Add to wishlist
Added to wishlist
Removed from wishlist
2
| | |
| --- | --- |
| Access | 1 Year 24/7 |
| Certificate | Yes |
| Duration | 6 hrs |
| Format | On-demand |
| Language | English |
| Level | |
| Publisher | Ron Terry & J Brandon |