HOT
Introduction to Piping and Instrumentation Diagrams – P&ID
Add to wishlist
Added to wishlist
Removed from wishlist
3
| | |
| --- | --- |
| Format | On-demand |
| Duration | 1 hr |
| Level | |
| Certificate | Yes |
| Language | English |
| Access | 1 Year 24/7 |
| Publisher | Rusty Blinston |
What you will learn
By the end of this short course, you will have the skills necessary to read and understand Piping and Instrumentation Diagrams (P&ID's).
Basics of blueprint reading and interpreting symbols used to represent piping, valves, signals, instruments, tags and more.
Description
Piping and Instrumentation Diagrams also known as P&ID's don't have to be a complicated! In just about 1 hour you could have a better understanding of all of those many lines and symbols you see in plant and refinery drawings.
The understanding of Piping and Instrumentation Diagrams is a "must have" skill for Job seekers in several career choices. These include drafting, power plant operation and maintenance, refinery operation and maintenance and workers involved in the construction of industrial facilities.
Pipe-fitters, welders, plumbers, instrument and control technicians, plant operators and draftsmen all need this skill to excel in the workplace.
P&ID's are used worldwide in construction and operation of large and small industrial projects. The ability to read and understand them will give those who complete this course an edge over their competitors when seeking employment at one of these facilities.
Many industrial facility Lockout/Tagout systems require knowledge of P&ID interpretation to safely isolate equipment to prevent accident, injury or equipment damage .
Many employers training budgets are strained and are not equipped to provide adequate training on working with P&ID's. This is the way to obtain the training here and now, and In just one hour!
Companies looking for a way to obtain this training will find this course an extremely economical method of providing this these important skills to their employees.
This course is also a great refresher for anyone who is already working in the industrial field.
Included in the course are access to several sample diagrams and the P&ID keys to interpret them. Students will be able to practice and become even more proficient with these bonus items.
The course starts by initiating the students in to basic blueprint reading. (Which is also used in electrical, hydraulic and mechanical fields of expertise) Then moves on to familiarize the students with simple to complex process flow features, such as instrument loops. Symbols are also discussed thoroughly. These include valves, components, instrumentation, piping, lines and signals. The final lecture discusses flow paths and follows the flow path of an actual extremely complex working industrial drawing.
This course is taught by an experienced instructor on this subject. He has trained hundreds of plant operators.
Requirements:
Students will be given samples of actual complex working industrial blueprints for following along with the video presentations and practicing their new skills.
Curriculum
Basics of P&IDs: what is a P&ID, purpose of P&ID's, types of P&ID's
The prints
The symbols
More symbols
Instructions to download material
The key
Pipe designations
Piping lines and signals
Instruments
Valves
Flowpath
Target Audience
Operations and Maintenance personnel in industry.
People interested in drafting.
Construction workers such as pipe fitters and plumbers.
People who work with Lockout/Tagout safety systems.
Project Managers working in refineries and plants
Technical writers working in oil and gas.
Instructional designers and those involved in writing manuals and procedures.
Specification:
Introduction to Piping and Instrumentation Diagrams – P&ID
| | |
| --- | --- |
| Format | On-demand |
| Duration | 1 hr |
| Level | |
| Certificate | Yes |
| Language | English |
| Access | 1 Year 24/7 |
| Publisher | Rusty Blinston |
About the Publisher
Rusty

Store Name:

P and ID

Rusty has 40+ years experience in the Power Generation Business. He has worked in management, operation and maintenance Hydro Generation and Large Coal Fired Power Plants. He has published several ... Read More >
Read More
1 review for
Introduction to Piping and Instrumentation Diagrams – P&ID
5.0
Introduction to Piping and Instrumentation Diagrams – P&ID
30-day money back guarantee
1-Year access
Secure encrypted payment
All Credit cards Accepted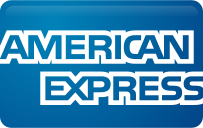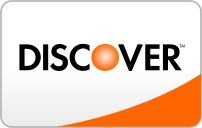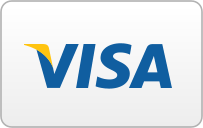 SKU:

PL 876920
Category: Instrumentation
Tags: e-learning, on-demand, P&ID, P&ID Symbols, Piping and Instrumentation Diagrams
Add to wishlist
Added to wishlist
Removed from wishlist
3
| | |
| --- | --- |
| Format | On-demand |
| Duration | 1 hr |
| Level | |
| Certificate | Yes |
| Language | English |
| Access | 1 Year 24/7 |
| Publisher | Rusty Blinston |