New!
Introduction To Process Control & Instrumentation
30-day money back guarantee
1-Year access
Secure encrypted payment
All Credit cards Accepted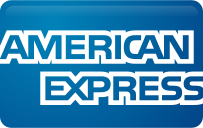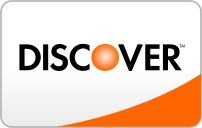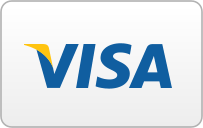 Add to wishlist
Added to wishlist
Removed from wishlist
1
| | |
| --- | --- |
| Access | 1 Year 24/7 |
| Certificate | Yes |
| Duration | 3 hrs |
| Format | On-demand |
| Language | English |
| Level | |
| Publisher | WR Training |
What you will learn
Learn the essentials of process control and instrumentation for a successful career in process industries
Understand the main terms and parameters of process control (Process variable PV, Setpoint SP, Operating point OP, Error, Offset, Load disturbance…)
Identify the different control loops and describe their main tasks
Describe the basic function and method of operation for the main control loop components (Transducer, Converter, Transmitter, Indicator, Recorder, Controller…)
Given a piping and instrumentation drawing (P&ID), correctly identify, interpret and label the instrument, location and signal type symbols
Differentiate between discrete, multistep, and continuous controllers
Describe the general goal of controller tuning
Describe the basic mechanism, advantages and disadvantages of the following mode of controller action: Proportional, Integral and Derivative
Identify the basic implementation of P, PI and PID control in the following types of loops: Pressure, Flow, Level and Temperature loops
Differentiate feedback and feedforward control loops
Diagram the process control loop using ISA symbology
Explain the basic implementation process for each of the following types of control: Cascade, Split range, Batch, Ratio and Selective controls
Understand through extensive 3D animation the techniques and methods used in process industries to measure temperature, pressure, flow and level
Description
Control in process industries refers to the regulation of all aspects of the process. Precise control of level, temperature, pressure and flow is important in many process applications.
This course introduces you to control in process industries, explains why control is important, identifies different ways in which precise control is ensured and illustrates the different set of instrumentations used to perform measuring tasks for temperature, pressure, flow and level.
The course includes extensive graphics, cut sections, process schemes and 3D animations to give you a virtual practical exposure on process control and instrumentation.
The objective of this course is twofold :
Break down for you all the process control and instrumentation principles into easily digestible concepts like feedback control, split range, controller tuning, transmitters, differential pressure gauges, etc…
Illustrate through 3D animations and cut-sections the main control instrument devices to measure temperature, pressure, flow and level like thermocouples, capacitive pressure gauges, coriolis flow meters, etc…
Curriculum
THE IMPORTANCE OF PROCESS CONTROL

The importance of process control: Learning objectives
The process
Process control
CONTROL THEORY BASICS

Control theory basics: Learning objectives
The control loop
Process control terms
COMPONENTS OF CONTROL LOOPS AND ISA SYMBOLOGY

Components of control loops and ISA symbology: Learning objectives
Primary elements / sensors
Transducers and converters
Transmitters
Signals
Indicators
Recorders
Controllers
Final control elements
Actuators
ISA symbology
CONTROLLER ALGORITHMS AND TUNING

Controller algorithms and tuning - Learning objectives
Controller algorithms
Why controllers need tuning
Proportional mode (P)
Integral mode (I)
Derivative mode (D)
P, PI and PID control
PROCESS CONTROL LOOPS

Process control loops - Learning objectives
Single control loops: Feedback control
Pressure control loops
Flow control loops
Level control loops
Temperature control loops
Multi-variable loops
Multi-variable loops: Feedforward control
Feedforward + Feedback
Cascade control
Split range control
Operations on control signals
Ratio control
Batch control
Selective control
INSTRUMENTATION: TEMPERATURE MEASUREMENT

Introduction
Local indicators
Bulb instruments for remote transmission
Thermocouples
Resistance Temperature Detectors (RTDs)
INSTRUMENTATION: PRESSURE MEASUREMENT

Hydrostatic manometers
Bourdon tube pressure gauges
Bellows pressure gauges
Strain pressure gauges
Piezoelectric pressure gauges
Capacitive pressure gauges
INSTRUMENTATION: FLOW MEASUREMENT

Orifice, Nozzles & Venturi tubes
Pitot tubes
Annular probes
Rotameters
Vortex flowmeters
Ultrasound flowmeters
Electromagnetic flowmeters
Coriolis mass flowmeters
INSTRUMENTATION: LEVEL MEASUREMENT

Introduction
Glass level gauges
Float level gauges
Float switches
Reed chain float sensors
Magnetic level gauges
Hydrostatic level gauges
Bubble tubes
Optoelectronic switches
Capillary systems
Ultrasonic sensors
Radars
Radiometric sensors
Target Audience
Personnel needing to learn the essentials of process control and instrumentation
Control, Process, Chemical and Design Engineers
Operation, technical service and maintenance professionals
Experienced personnel as a refresher course and to broaden their knowledge
Consultants and Sales professionals
Specification:
Introduction To Process Control & Instrumentation
| | |
| --- | --- |
| Access | 1 Year 24/7 |
| Certificate | Yes |
| Duration | 3 hrs |
| Format | On-demand |
| Language | English |
| Level | |
| Publisher | WR Training |
About the Publisher
WR Training

Store Name:

WR Training

We are primarily a group of experienced engineers from the Oil & Gas industry, providing industrial online courses. Our team is headed by a chemical engineer with over 15 years of industrial ex... Read More >
Read More
Introduction To Process Control & Instrumentation
30-day money back guarantee
1-Year access
Secure encrypted payment
All Credit cards Accepted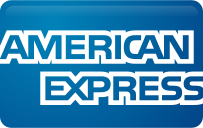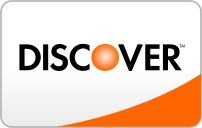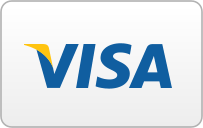 SKU:

PL-WR8278275
Categories: Downstream, Equipment, Instrumentation, Maintenance, Operations, Petrochemical
Tags: e-learning, Instrumentation, online, process control
Add to wishlist
Added to wishlist
Removed from wishlist
1
| | |
| --- | --- |
| Access | 1 Year 24/7 |
| Certificate | Yes |
| Duration | 3 hrs |
| Format | On-demand |
| Language | English |
| Level | |
| Publisher | WR Training |