HOT
Solids Control 3-Course Bundle
Add to wishlist
Added to wishlist
Removed from wishlist
5
| | |
| --- | --- |
| Format | On-demand |
| Access | 1 Year 24/7 |
| Certificate | Yes |
| Duration | 4 hrs |
| Language | English |
| Level | |
| Publisher | Gregory Gibbons |
Hole Cleaning in Drilling Operations
| | |
| --- | --- |
| Format | On-demand |
| Duration | 1:30 hrs |
| Level | |
| Certificate | Yes |
| Language | English |
| Access | 1 Year 24/7 |
| Publisher | Gregory Gibbons |
Solids Control
| | |
| --- | --- |
| Format | On-demand |
| Duration | 1 hr |
| Level | |
| Certificate | Yes |
| Language | English |
| Access | 1 Year 24/7 |
| Publisher | Gregory Gibbons |
Water Based Mud
| | |
| --- | --- |
| Format | On-demand |
| Duration | 1:30 hrs |
| Level | |
| Certificate | Yes |
| Language | English |
| Access | 1 Year 24/7 |
| Publisher | Gregory Gibbons |
What you will learn
This 3-course bundle includes 3 courses by Gregory Gibbons covering the basics of solids control. Original price for the 3 courses would be $447, with this bundle you can save $48.
Description
This bundle includes 3 courses on solids control: Water Based Muds, Hole Cleaning in Drilling Operations, Solids Control. A total of 4 hours of video training covering the basics of each topic
Curriculum
Water Based Mud:
Basic Clay Chemistry
Additives
Dispersion
Inhibition
Contamination
Various Mud Systems
High Performance Water Based Mud's
Contamination & the Mud Report
Hole Cleaning in Drilling Operations:
Why Clean the Hole?

Forces, Velocities & Settling

Cuttings Beds

(prevention, formation and removal)

Flow Characteristics

Poor Hole Cleaning Indicators

Best Hole Cleaning Practices

Rheology

and

Viscosity

Pills Function & Applications
Solids Control
Control Solids Basics
Shale Shakers
Shaker Screens
Cut Points
Hydro Cyclones
Discharge Patterns & Feed Head
Desanders & Desilters
Centrifuges
Tank Design & Layout
Target Audience
Any technical and non-technical personnel, who wants to gain greater understanding of the Hole Cleaning process.
Professionals in the office who monitor and review the rigs operations.
Professionals who want to work on the drilling rig.
Professionals who already work on the rig and want to become a more valuable crew member.
Specification:
Solids Control 3-Course Bundle
| | |
| --- | --- |
| Format | On-demand |
| Access | 1 Year 24/7 |
| Certificate | Yes |
| Duration | 4 hrs |
| Language | English |
| Level | |
| Publisher | Gregory Gibbons |
Hole Cleaning in Drilling Operations
| | |
| --- | --- |
| Format | On-demand |
| Duration | 1:30 hrs |
| Level | |
| Certificate | Yes |
| Language | English |
| Access | 1 Year 24/7 |
| Publisher | Gregory Gibbons |
Solids Control
| | |
| --- | --- |
| Format | On-demand |
| Duration | 1 hr |
| Level | |
| Certificate | Yes |
| Language | English |
| Access | 1 Year 24/7 |
| Publisher | Gregory Gibbons |
Water Based Mud
| | |
| --- | --- |
| Format | On-demand |
| Duration | 1:30 hrs |
| Level | |
| Certificate | Yes |
| Language | English |
| Access | 1 Year 24/7 |
| Publisher | Gregory Gibbons |
About the Publisher
gibbonsga

Store Name:

Greg Gibbons

Gregory Gibbons has over 40 years of experience in the Oil Industry, 38 of which have been specializing in Drilling Fluids. He has worked worldwide for all the Major Service Companies including Baker ... Read More >
Read More
Solids Control 3-Course Bundle
30-day money back guarantee
1-Year access
Secure encrypted payment
All Credit cards Accepted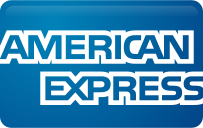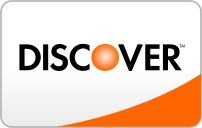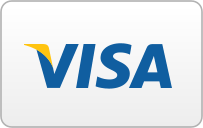 SKU:

PL - 238699
Categories: E&P, Operations, Production, Well Engineering
Tags: Bundle, e-learning, Mud, Mud School, online, well control, well drilling
Add to wishlist
Added to wishlist
Removed from wishlist
5
| | |
| --- | --- |
| Format | On-demand |
| Access | 1 Year 24/7 |
| Certificate | Yes |
| Duration | 4 hrs |
| Language | English |
| Level | |
| Publisher | Gregory Gibbons |
Hole Cleaning in Drilling Operations
| | |
| --- | --- |
| Format | On-demand |
| Duration | 1:30 hrs |
| Level | |
| Certificate | Yes |
| Language | English |
| Access | 1 Year 24/7 |
| Publisher | Gregory Gibbons |
Solids Control
| | |
| --- | --- |
| Format | On-demand |
| Duration | 1 hr |
| Level | |
| Certificate | Yes |
| Language | English |
| Access | 1 Year 24/7 |
| Publisher | Gregory Gibbons |
Water Based Mud
| | |
| --- | --- |
| Format | On-demand |
| Duration | 1:30 hrs |
| Level | |
| Certificate | Yes |
| Language | English |
| Access | 1 Year 24/7 |
| Publisher | Gregory Gibbons |