on-demand
Centrifugal Pumps: Principles, Operation and Design
Add to wishlist
Added to wishlist
Removed from wishlist
1
| | |
| --- | --- |
| Access | 1 Year 24/7 |
| Certificate | Yes |
| Duration | 6 hrs |
| Format | On-demand |
| Language | English |
| Publisher | WR Training |
What you will learn
Understand centrifugal pumps working principles for successful operation of your plant and piping systems
Understand centrifugal pumps construction details (impeller, volute, shaft, bearings, packing, mechanical seals, etc)
Lear how to read and interpret your pump curves
Learn how to determine and interpret your piping system curve
Optimize the operation efficiency of  your pumping systems
Analyze the problems in operation related to packing, mechanical seals, bearings and flow control
Apply the best practices and guidelines for maintenance, problem solving and troubleshooting
Description
Centrifugal pumps of various designs and applications are encountered nowadays throughout refining, petrochemical and process industries as well as in power generation and environmental engineering.
This course is designed to provide you with a complete understanding of the construction details and functioning of centrifugal pumps. This understanding is a prerequisite for the successful operation of the plant and piping system.
The course includes extensive graphics, 3D animations and cut sections to give you a virtual practical exposure on centrifugal pumps.
The objective of this course is threefold :
1. Break down for you all the centrifugal pump operating principles into easily digestible concepts like cavitation, performance curves, head, etc
2. Illustrate through 3D animations and cut-sections the main pump mechanical components like impellers, shafts, bearings, packing, mechanical seals, etc
3. Provide guidelines and best practices for operation, maintenance and troubleshooting
Pre-requisite:
Some engineering or field knowledge is preferable but not mandatory. All of the concepts are explained in depth using an easy to understand language to allow students to build their knowledge from the ground up.
Curriculum
BASIC PUMP PRINCIPLES

Introduction
How do pumps work
Pressure measurement
Pump head
NET POSITIVE SUCTION HEAD - NPSH

Introduction
NPSH required
NPSH available
CAVITATION

Vapor pressure
What cavitation is all about
The effect of vapor pressure on pump performance
Vaporization cavitation
Internal re-circulation
The vane passing syndrome
Air aspiration
Turbulence cavitation
Preventing cavitation
THE AFFINITY LAWS

The affinity laws explained
USEFUL WORK AND PUMP EFFICIENCY

Useful work from a pump
Flow determination
Pump efficiency
PUMP CLASSIFICATION

Introduction
Positive displacement pumps
Centrifugal pumps
Conceptual difference between centrifugal and positive displacement pumps
Centrifugal volute pumps
Types of centrifugal pumps
Pump impellers 1/2
Suction specific speed, Nss
Pump impellers 2/2
Wear bands
Specific speed, Ns
UNDERSTANDING PUMP CURVES

Pump performance curves
Head vs Pressure (reminder)
The Head-Capacity curve (H-Q curve)
The efficiency curve
The energy curve (BHp curve)
The pump minimum requirement curve (NPSHr curve)
Overview of the 4 curves
Pump family curves
UNDERSTANDING THE SYSTEM CURVE

Total dynamic head, TDH
Determining the static head, Hs
Determining the pressure head, Hp
Determining the friction head (Hf) and the velocity head (Hv)
The Hazen and Williams formula
The Darcy and Weisbach formula
The Bachus and Custodio formula
The dynamic system
Dynamic pressure
Resistance changes
SHAFT DEFLECTION

Introduction
60° and 240° radial loads
Operation, design and maintenance
Tight tolerances in centrifugal pumps
Signs of shaft deflection : Interpreting the evidence
The sweet zone
The dual volute pump
BEARINGS

What is a bearing ?
Bearing lubrication
Bearing failure
Bearing maintenance
Bearing seals
SHAFT PACKING

What packing is all about
Packing leakage
Stages in the life of packing
MECHANICAL SEALS

Introduction
The mechanical seal
The single UNbalanced INside mounted mechanical seal
The single UNbalanced OUTside mounted mechanical seal
The single balanced INternal mechanical seal
The single balanced EXternal mechanical seal
O-rings
The balance effect : advantages and mathematical explanation
The cartridge mechanical seal
Double seals
The tandem dual seal
The back to back double seal
The face to face double seal
Support system for dual seals
Target Audience
Petroleum, Chemical, Process and Mechanical Engineers
Product Engineers and Technologists
Operation, technical service and maintenance professionals
Consultants and Sales professionals
Technical professionals responsible for piping system inspection
Technical professionals responsible for interdisciplinary energy projects
Specification:
Centrifugal Pumps: Principles, Operation and Design
| | |
| --- | --- |
| Access | 1 Year 24/7 |
| Certificate | Yes |
| Duration | 6 hrs |
| Format | On-demand |
| Language | English |
| Publisher | WR Training |
About the Publisher
WR Training

Store Name:

WR Training

We are primarily a group of experienced engineers from the Oil & Gas industry, providing industrial online courses. Our team is headed by a chemical engineer with over 15 years of industrial ex... Read More >
Read More
Centrifugal Pumps: Principles, Operation and Design
30-day money back guarantee
1-Year access
Secure encrypted payment
All Credit cards Accepted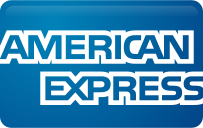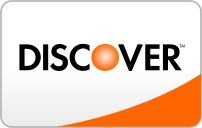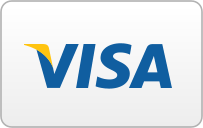 SKU:

PL-WR8278273
Categories: Downstream, Equipment, Instrumentation, Maintenance, Operations, Petrochemical
Tags: bearing, centrifugal pump, e-learning, impeller, mechanical seal, online, Process Pumps, pump training
Add to wishlist
Added to wishlist
Removed from wishlist
1
| | |
| --- | --- |
| Access | 1 Year 24/7 |
| Certificate | Yes |
| Duration | 6 hrs |
| Format | On-demand |
| Language | English |
| Publisher | WR Training |