HOT
Gas Lift Optimization and Design with Existing Mandrels
Add to wishlist
Added to wishlist
Removed from wishlist
0
| | |
| --- | --- |
| Access | 1 Year 24/7 |
| Certificate | Yes |
| Duration | 5 hrs |
| Format | On-demand |
| Language | English |
| Level | |
| Publisher | Damien Leonard |
What you will learn
Participants will acquire a deep understanding on how to optimize a Gas Lift well. Through the review of cases, they will learn how to recognize a well that can be optimized and see how to achieve it. This is key knowledge to be able to increase the production of any Gas Lift well. Students will learn the concept of Gas Lift design through an exercise and will be coached so that they can perform such a design themselves using a software (Prosper) to assist them.
Description
According to many industry experts, Gas Lift (GL) is the least understood artificial lift method, but the reason behind that is not due to its complexity. When you do things wrong on other artificial lift methods (e.g. ESP) your well will stop producing, a Gas Lift well will often keep producing even with a bad design. Hence many operators do not realize that their Gas Lift well is not producing at its full potential and don't pay attention to it.
There is, therefore, very significant potential for production increase by understanding the principles of Gas Lift and this is a huge career opportunity for any engineer willing to master this activation method.
This course is the 4th of the series related to gas lift activation. It follows the courses "Forms of Gas Lift", "Gas Lift Equipment" and "Gas Lift Unloading Sequence and Mandrel Spacing Design". It explains how you can optimize the production of a Gas Lift well with its current Gas Lift design as well as how you could optimize it by changing the valves using the existing Gas Lift Mandrels. Students will be guided to make the Gas Lift Design of a well using Abacus (which mandrels should be equipped with a valve, a dummy or an orifice) so that they can understand the principles behind these choices and how to select their parameters properly (e.g. kick-off pressure). The last part of the training explains how to make such a Gas Lift Design using the software – Prosper. Students will be guided through the Gas Lift design existing form in Prosper (meaning of each parameter to be filled and recommendations on the best options to select).
Curriculum
Optimization starts by good monitoring
Optimization by Gas Lift rate change
Gas Lift design optimization – cases review
Can I optimize a Gas Lift well by choking it?
Global network optimization
How to identify Gas Lift wells that can be optimized
Exercise – Propose a Gas Lift design for a well using abacus
Why changing your mandrel spacing design?
Why changing your Gas Lift design using existing mandrels?
How to determine the targeted liquid rate of a well following a Gas Lift design
Process to perform a Gas Lift design using Prosper
How to fill the "Gas Lift design – Existing Mandrels" form in Prosper
Dual Gas Lift completion optimization and design
Target Audience
Production, Petroleum or Well Performance Engineers to understand how to increase the production of their Gas Lift wells, how to monitor them properly and how to make a new Gas Lift design
Field Production Personnel to understand how their Gas Lift well work and respond better to the questions of their support teams in town
Completion and Well Intervention Engineers to understand fully the needs for a new Gas Lift design.
Specification:
Gas Lift Optimization and Design with Existing Mandrels
| | |
| --- | --- |
| Access | 1 Year 24/7 |
| Certificate | Yes |
| Duration | 5 hrs |
| Format | On-demand |
| Language | English |
| Level | |
| Publisher | Damien Leonard |
About the Publisher
Damien

Store Name:

Increase Well Production

With 15 years of professional experience in the industry, Damien is recognized subject matter expert in Well Performance topics, especially Gas Lift. Damien holds a master degree from the top ranke... Read More >
Read More
4 reviews for
Gas Lift Optimization and Design with Existing Mandrels
5.0
Gas Lift Optimization and Design with Existing Mandrels
30-day money back guarantee
1-Year access
Secure encrypted payment
All Credit cards Accepted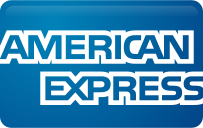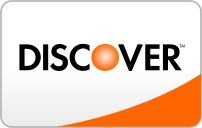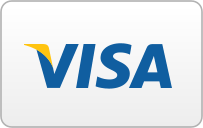 SKU:

PL-88722828
Categories: E&P, Engineering, Operations, Production, Well Engineering
Tags: Gas Lift, Gas Lift Optimization and Design with Existing Mandrels, Oil and Gas Courses, oil and gas training, Production Optimization
Add to wishlist
Added to wishlist
Removed from wishlist
0
| | |
| --- | --- |
| Access | 1 Year 24/7 |
| Certificate | Yes |
| Duration | 5 hrs |
| Format | On-demand |
| Language | English |
| Level | |
| Publisher | Damien Leonard |