Add to wishlist
Added to wishlist
Removed from wishlist
2
| | |
| --- | --- |
| Access | 1 Year 24/7 |
| Duration | 5 hrs |
| Certificate | Yes |
| Format | On-demand |
| Language | English |
| Level | |
| Publisher | Damien Leonard |
What you will learn
Participants will acquire a deep knowledge of the available GL equipment. Subject will be discussed from a well intervention, completion as well as from a production point of view. This will allow engineers to select the right equipment for their design, to increase their production by performing more reasonned troubleshooting and to unlock complex well intervention situations.
Description
According to many industry experts, Gas Lift (GL) is the least understood artificial lift method, but the reason behind this is not its complexity. When you do things wrong on other artificial lift methods (e.g. ESP) your well will stop producing, a Gas Lift well will often keep on producing even with a bad design. Hence many operators often do not realize that their Gas Lift well is not producing at its full potential and don't pay attention to it.
There is therefore very significant potential for production increase by understanding the principles of Gas Lift and this is a huge opportunity for any engineer willing to master this activation method.
This class is the 2nd of the series of courses related to gas lift activation. It follows the 1st course Forms of Gas Lift and presents you with the different equipment used for Gas Lift activation. While it is not possible to be exhaustive in describing existing Gas Lift equipment, this course does contain more information that you will find in most of the Gas Lift training available in the industry.
Pre-requisites:
Understanding of the well production mechanisms (inflow & outflow) is preferred
Knowledge of the existing forms of Gas Lift
Basic knowledge on well architecture
Awareness on the oilfield terms
Curriculum
Conventional and side pocket mandrels
Gas lift mandrels with check valve
Latches
Running/pulling /kick over tools
SPM and kick over tools
1st generation of kick over tools
Special kick over tools for high well deviation
Well unloading
Gas lift valve types
Dummy valves
Gas lift pack off
Orifice valves and rate estimation
Venturi orifices
Unloading valve mechanics
Casing and tubing pressure-operated valves
Gas lift valve calibration procedure
Gas lift valve test block and AVT
Valve throttling effect
Flag valve
Special gas lift valves
Gas lift valves and mandrels configurations to achieve annular or tubing flow, production or injection pressure operated system.
VPC
Electric gas lift valves
Gas lift injection below packer
Surface equipment
Plunger lift equipment
Bonus Material:
The full video "Introduction to Gas Lift" (18 min) from my course "Introduction to Artificial Lift"
Gas lift presentation video from Weatherford
Gas Lift pack off presentation video from Weatherford
Animations showing Gas Lift valve installation using a kick over tool
Presentation with all the illustrations presented in the course
Technical documentations of some of the equipment presented in the course
Target Audience
Production, Petroleum or Well Performance Engineers to explore the possible Gas Lift equipment available for them to use in their wells
Field Production Personnel to understand how their day to day Gas Lift equipment work
Completion or Well Intervention Engineers to understand fully the operations related to Gas Lift equipment installation
Specification:
Gas Lift Equipment
| | |
| --- | --- |
| Access | 1 Year 24/7 |
| Duration | 5 hrs |
| Certificate | Yes |
| Format | On-demand |
| Language | English |
| Level | |
| Publisher | Damien Leonard |
About the Publisher
Damien

Store Name:

Increase Well Production

With 15 years of professional experience in the industry, Damien is recognized subject matter expert in Well Performance topics, especially Gas Lift. Damien holds a master degree from the top ranke... Read More >
Read More
8 reviews for
Gas Lift Equipment
4.9
30-day money back guarantee
1-Year access
Secure encrypted payment
All Credit cards Accepted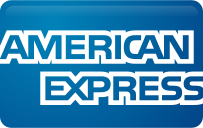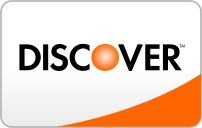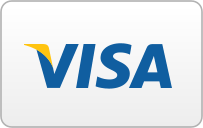 Categories: E&P, Production
Tags: artificial lift, e-learning, Gas Lift, on-demand, Production
Add to wishlist
Added to wishlist
Removed from wishlist
2
| | |
| --- | --- |
| Access | 1 Year 24/7 |
| Duration | 5 hrs |
| Certificate | Yes |
| Format | On-demand |
| Language | English |
| Level | |
| Publisher | Damien Leonard |