HOT
Fluvial Sedimentology and Geomorphology
Add to wishlist
Added to wishlist
Removed from wishlist
0
| | |
| --- | --- |
| Format | On-demand |
| Duration | 1 hr |
| Level | |
| Certificate | Yes |
| Language | English |
| Access | 1 Year 24/7 |
| Publisher | AAPG |
What you will learn
Upon completion of the course, participants will gain an overview of the river sedimentary processes that generate strata, as well as the primary geomorphic controls on these sedimentary processes. Participants will attain the following skills:
Relate surficial river processes to specific reservoir facies
Evaluate fluvial preservation in a  "river-to-rock" context to better relate modern river deposition to subsequent fluvial stratigraphy.
Estimate sediment discharge of an ancient river system from parameters (i.e. grain size and channel fill thickness) measurable in common subsurface data sets.
Description
This course explores a wide range of topics on geomorphologic controls of river systems and the related depositional processes that generate and preserve fluvial sediment. It will concentrate on modern river processes but in the context of how these processes eventually generate preserved fluvial strata.
This short course will focus mainly on "source-to-sink", and will detail methods used to quantify and qualify the sediment mass transported from the hinterland to the depocenter and the storage sites in route. This segment will train in the "fulcrum" approach for quantitatively approximating the sediment budget for ancient source-to-sink systems.
This course will aid in recognition and evaluation of patterns and scaled relationships that will help in subsurface mapping and more accurate prediction of lithology/porosity distribution within fluvial reservoir intervals that are depicted in seismic, borehole, and outcrop data sets.
Pre-requisite:
Concepts are taught from base principles so no prerequisites are required. An entry-level understanding of Geology is helpful.
Curriculum
Source to sink and Reservoir Volumes
Catchment Approach
Grain Sequestration
Basin Volume Approaches
Typical Subsurface Data Sets
Flucrum Test
A Flucrum Test Workflow
Data Collection
Bankfull Qw,s
VM Balance
Converting Bankfull to Annual Qs
Quantitative Geomorphology and Paleohydrology
Target Audience
The course is intended for practitioners and theorists who wish to gain a more clear understanding of how fluvial rocks are generated in order to make more informed maps, interpretations, and predictions for fluvial reservoirs. Geologists, geophysists, and engineers seeking an improved understanding of fluvial depositional processes in order to better predict fluvial reservoir characteristics.
Specification:
Fluvial Sedimentology and Geomorphology
| | |
| --- | --- |
| Format | On-demand |
| Duration | 1 hr |
| Level | |
| Certificate | Yes |
| Language | English |
| Access | 1 Year 24/7 |
| Publisher | AAPG |
About the Publisher
AAPG

Store Name:

AAPG

American Association of Petroleum Geologists Since its founding in 1917, the American Association of Petroleum Geologists has been a pillar of the worldwide scientific community. The original purpo... Read More >
Read More
Fluvial Sedimentology and Geomorphology
30-day money back guarantee
1-Year access
Secure encrypted payment
All Credit cards Accepted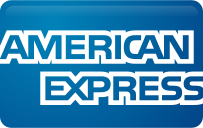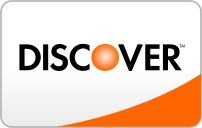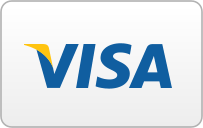 SKU:

PL 877012
Category: Geosciences
Tags: e-learning, fluvial sedimentology, geomorphology, on-demand
Add to wishlist
Added to wishlist
Removed from wishlist
0
| | |
| --- | --- |
| Format | On-demand |
| Duration | 1 hr |
| Level | |
| Certificate | Yes |
| Language | English |
| Access | 1 Year 24/7 |
| Publisher | AAPG |