HOT
Kerogen Maturity Determinations: New Techniques and Technologies
Add to wishlist
Added to wishlist
Removed from wishlist
0
| | |
| --- | --- |
| Format | On-demand |
| Duration | 1 hr |
| Level | |
| Certificate | Yes |
| Language | English |
| Access | 1 Year 24/7 |
| Publisher | AAPG |
What you will learn
The importance of cross-disciplinary workflows in characterizing shale reservoirs
How to use micro-structural techniques such as SEM imaging and micro-CT scanning to characterize changes in the internal structure of the course rock through kerogen maturation
Compare various rock properties before and after kerogen maturation
Description
Cross disciplinary workflows play an important part of successful characterization of shale reservoirs. This course discusses how the artificial kerogen maturity of organic-rich Green River shale affects the petrophysical, micro-structural, geochemical and elastic properties. The shale sample with total organic carbon (TOC) of ~28% is used in the examination. It is then subjected to anhydrous pyrolysis for artificial maturation by cooking the sample at 350C for three days. You will see evidence of horizontal cracks on the sample which are induced by hydrocarbon generation and expulsion.
We discuss how we measured ultrasonic velocities on the shale plug before and after maturation. A significant change in the P-wave anisotropy (e) is observed after maturation. We will discuss about the TOC measurements and Rock-eval pyrolysis and how the geochemical properties are affected by kerogen maturation.
This course also shows how to characterize the changes in the internal structure of the source rock through kerogen maturation by using micro-structural techniques such as SEM imaging and micro-CT scanning. SEM images clearly show that a significant amount of porosity is developed in the organic matter during maturation.
We will discuss methods of kerogen isolation from the rock sample. We also demonstrate the measured elastic properties of an immatured isolated kerogen. The bulk modulus of kerogen is found to be between 4-5 GPa. This course also focuses on the effect of kerogen content and its maturity on seismic velocities and anisotropy for different organic rich shales. We will show you how the seismic anisotropy is affected by different levels of kerogen maturity.
Curriculum
Green River shale samples, USA
TOC and Rock-eval pyrolysis measurements
Anhydrous pyrolysis for artificial kerogen maturation
Microstructural characterization from SEM and micro-CT scanning
Ultrasonic velocity measurements
Comparison of petrophysical, geochemical, micro-structural and elastic properties before and after maturation
Isolation of kerogen from source rock samples
Elastic properties of isolated kerogen
Examples from different shales on the relationship between seismic anisotropy and levels of kerogen maturity
Conclusions
Target Audience
Those involved in shale reservoir exploration and development, including:
Geologists,
Geophysicists,
Petrophysicists, and
Geochemists
Specification:
Kerogen Maturity Determinations: New Techniques and Technologies
| | |
| --- | --- |
| Format | On-demand |
| Duration | 1 hr |
| Level | |
| Certificate | Yes |
| Language | English |
| Access | 1 Year 24/7 |
| Publisher | AAPG |
About the Publisher
AAPG

Store Name:

AAPG

American Association of Petroleum Geologists Since its founding in 1917, the American Association of Petroleum Geologists has been a pillar of the worldwide scientific community. The original purpo... Read More >
Read More
Kerogen Maturity Determinations: New Techniques and Technologies
30-day money back guarantee
1-Year access
Secure encrypted payment
All Credit cards Accepted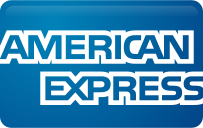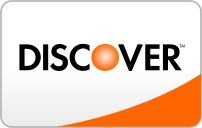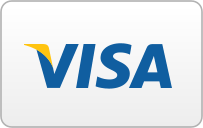 SKU:

PL 877015
Category: Geosciences
Tags: e-learning, kerogen, on-demand
Add to wishlist
Added to wishlist
Removed from wishlist
0
| | |
| --- | --- |
| Format | On-demand |
| Duration | 1 hr |
| Level | |
| Certificate | Yes |
| Language | English |
| Access | 1 Year 24/7 |
| Publisher | AAPG |