HOT
Career Planning for Oil and Gas
Add to wishlist
Added to wishlist
Removed from wishlist
1
| | |
| --- | --- |
| Format | On-demand |
| Duration | 2 hrs |
| Level | |
| Certificate | Yes |
| Language | English |
| Access | 1 Year 24/7 |
| Publisher | Ira Bernstein |
What you will learn
By the end of this course you will have insights into what it takes to control of your own career progression and win in the career "game" in oil and gas. You will:
Gain visibility into the path ahead,
Learn what questions to ask to your supervisor/manager and
Have your very own career plan to guide you going forward.
Description
Too many people go about their careers trusting that someone is looking out for them. YOUR career is YOUR business! Don't go another day without knowing where you are headed. It's time for you to take control of your career!
In this Career Planning Course for Oil and Gas professionals, I used my many years of experience as an engineer and a manager to help you make sense of how careers develop in Oil and Gas and write your own career plan.
We will look at my career progression as well as several other career examples. You'll see what characteristics winners think are important and how winning comes about.
The course has worksheets that you can download and complete, so you are building your plan as you go along. It will prompt you to have conversations with those key people that can help you to gain career insights and to make better career moves.
Curriculum
How Careers Evolve in Oil and Gas
Introduction to this course
Intro to career development
Career ladders
My Career
Meet Tom
Meet Susie
Career path summary
Other career paths
What The Development Process Really Looks Like From The Inside
Career management cycle
Observation-discussion-interaction
Performance, skills and work process
Effective coaching
Results are the key
Exposure is the next step
Summary-cycles in growth and development
Understanding upward mobility
Characteristics of Winners
Traits of strong performers
Steps to becoming a leader
Winners and responsibility
Strength assessment
Summary be a winner
Skills that set you apart
Let's talk about you
Manage your career
Steps in developing a career plan
Time to get some feedback
Suppose the feedback had been different
Mapping & minding progress
Meet Billy
Passion and validation
Career plan checklist
Let's put together your career plan
Improving performance
Putting It All Together
Playing your cards right
Summary and conclusion
Worksheets
Worksheet 1 - Career ladders
Worksheet 2 - Career path summary
Worksheet 3 - Observation-discussion-interaction
Worksheet 4 - Performance, skills and work process
Worksheet 5 - Effective coaching
Worksheet 6 - Exposure is the next step
Worksheet 7 - Cycles in growth and development
Worksheet 8 - Traits of strong performers
Worksheet 9 - Steps to becoming a leader
Worksheet 10 - Winners and responsibility
Worksheet 11 - Strength assessment
Worksheet 12 - Steps in developing a career plan
Worksheet 13 - Passion and validation
Target Audience
This course is designed for entry level as well as experienced oil and gas professionals who want to grow professionally. Whether you are just starting out or your career is well under way, understanding the development process is key to setting career goals and keeping yourself on track.
Specification:
Career Planning for Oil and Gas
| | |
| --- | --- |
| Format | On-demand |
| Duration | 2 hrs |
| Level | |
| Certificate | Yes |
| Language | English |
| Access | 1 Year 24/7 |
| Publisher | Ira Bernstein |
About the Publisher
Ira Bernstein

Store Name:

Ira Bernstein

Ira Bernstein spent over 40 years with ExxonMobil before retiring as the Baytown Chemical Plant Technical Manager. Over that time his assignments ranged from highly technical process control to econom... Read More >
Read More
Career Planning for Oil and Gas
30-day money back guarantee
1-Year access
Secure encrypted payment
All Credit cards Accepted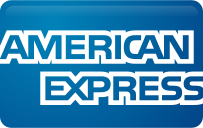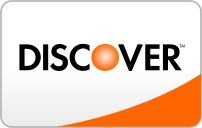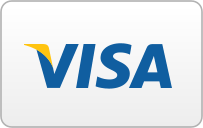 SKU:

PL 876930
Categories: Business, Careers, Human Resources
Tags: career development, e-learning, O&G Careers, on-demand
Add to wishlist
Added to wishlist
Removed from wishlist
1
| | |
| --- | --- |
| Format | On-demand |
| Duration | 2 hrs |
| Level | |
| Certificate | Yes |
| Language | English |
| Access | 1 Year 24/7 |
| Publisher | Ira Bernstein |