HOT
Running Effective, Efficient Meetings
Add to wishlist
Added to wishlist
Removed from wishlist
1
| | |
| --- | --- |
| Format | On-demand |
| Duration | 1:30 hrs |
| Level | |
| Certificate | Yes |
| Language | English |
| Access | 1 Year 24/7 |
| Publisher | Dr. David Pelton |
What you will learn
The course will focus on things participants can do to improve their meeting management and facilitation skills. Specifically, it will give participants tools to help them:
Plan better meetings
Become more polished and confident meeting facilitators and managers
Run meetings more smoothly and incident-free
Handle time and situations more effectively and efficiently
Description
It's been said that for the millions of hours petroleum industry professionals spend going to – and participating in – meetings, only a mere fraction of those hours actually produces results that are worthy of the time these professionals spend away from doing their jobs.
Meetings can be either a curse or a boon to corporate communication. When poorly designed and implemented, they accomplish little and can become virtual breeding grounds for confusion, tension, frustration, boredom and negativity. However, when properly planned and managed, they are extremely positive and dynamic ways to exchange ideas, shape policy, resolve problems, and effect change.
By the end of this course, participants will be able to plan, conduct, and facilitate meetings that accomplish their stated goals and that make them worthwhile events to attend.
Pre-requisite: None
Curriculum
Why Hold Meetings
Step 1 - Making a list
Step 2 - Writing an agenda
Step 3 - Notifying and distributing
Step 4 - Reviewing and verifying
Step 5- Following up and following through
"Quick" Planning
Introductory comments
Are your meeting dull or uninspiring
Do attendees question the usefulness of your meetings
Are critical issues avoided or overlooked during your meetings
Do attendees hold back during your meetings
Do your meetings end without resolution of critical issues
Do you discuss administrative, tactical, and strategic topics during the same meeting
Are important discussions cut short because of time constraints?
Do attendees appear disengaged during your meetings
Starting your meeting
Body
Conclusion
Post conclusion
The 12 steps to running effective, efficient meetings
Target Audience
This course is for petroleum industry professionals who run meetings as a part of doing business.
Specification:
Running Effective, Efficient Meetings
| | |
| --- | --- |
| Format | On-demand |
| Duration | 1:30 hrs |
| Level | |
| Certificate | Yes |
| Language | English |
| Access | 1 Year 24/7 |
| Publisher | Dr. David Pelton |
About the Publisher
David Pelton

Store Name:

Pelton Communications

Dr. David Pelton has been a professional communicator for over 40 years and has taught courses in communication and communication-related subjects for a number of national and international training/d... Read More >
Read More
Running Effective, Efficient Meetings
30-day money back guarantee
1-Year access
Secure encrypted payment
All Credit cards Accepted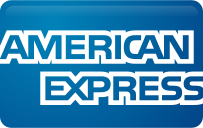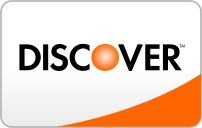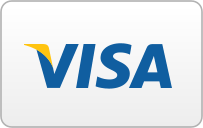 SKU:

PL 876936
Categories: Business, Communications
Tags: e-learning, Effective meetings, on-demand
Add to wishlist
Added to wishlist
Removed from wishlist
1
| | |
| --- | --- |
| Format | On-demand |
| Duration | 1:30 hrs |
| Level | |
| Certificate | Yes |
| Language | English |
| Access | 1 Year 24/7 |
| Publisher | Dr. David Pelton |