HOT
Technical Writing Triage
Add to wishlist
Added to wishlist
Removed from wishlist
1
| | |
| --- | --- |
| Format | On-demand |
| Duration | 3 hrs |
| Level | |
| Certificate | Yes |
| Language | English |
| Access | 1 Year 24/7 |
| Publisher | AAPG |
What you will learn
Key professional and technical writing in today's workplace.
Most common problems / issues in written communication.
Quick, easy-to-implement solutions to correct the problems and produce high quality, effective communications.
Description
We will discuss how to write clear professional communications (email, social media), abstracts, resume / professional profile, technical papers and reports, conclusion and forward-looking statements.
There are six major topics to be covered, with the top 3-5 problems, along with solutions and strategies for correcting or avoiding each problem area.
Curriculum
E-mail and Social Media: The most common types of e-communications will be identified, along with main problems and issues. Strategies for assuring clarity, positive tone, and results-focused outcomes will also be covered.
Abstracts: We will discuss the structure of abstracts, and identify common problems with abstracts. Strategies for outlining and producing abstracts for different occasions will be detailed, and examples provided.
Resume/Professional Profile: We will discuss strategies for maintaining a "one-stop shopping" resume and strategies for honing it for special purposes and occasions. We will discuss specific formats to use, from an in-depth CV to one or two-page resumes, one-page professional profiles, and one-paragraph biographical sketches.
Image Editing: Identifying common problems and pitfalls with images used in presentations, communications, websites, social media, reports, and more will be detailed. We will discuss ideal settings and quality issues, and will review popular image editing programs, along with their uses and special attributes.
Presentations: We will identify the most common needs for presentations, we will discuss both scripted and unscripted presentations, and the advantages, disadvantages, and best-use for each. We will then review best practices, along with identifying common pitfalls and solutions / remedies.
Technical papers and reports: We will discuss the types of reports that you'll be expected to produce in today's workplace, and review the general structure of them. We'll discuss the "must-have" elements in a report, and then identify the places that are most likely to be problematic. We'll then list the tactics that are most effective in identifying your main purpose and then collecting the information you need. We'll also review the best "building block" approach to creating reports.
Target Audience
This course is ideal for individuals who would like to be able to write more clearly in an environment that requires communication via email, social media (discussion groups, blogs, posts, LinkedIn), web conferences, and face-to-face presentations.
Specification:
Technical Writing Triage
| | |
| --- | --- |
| Format | On-demand |
| Duration | 3 hrs |
| Level | |
| Certificate | Yes |
| Language | English |
| Access | 1 Year 24/7 |
| Publisher | AAPG |
About the Publisher
AAPG

Store Name:

AAPG

American Association of Petroleum Geologists Since its founding in 1917, the American Association of Petroleum Geologists has been a pillar of the worldwide scientific community. The original purpo... Read More >
Read More
30-day money back guarantee
1-Year access
Secure encrypted payment
All Credit cards Accepted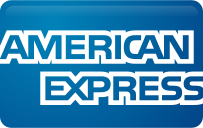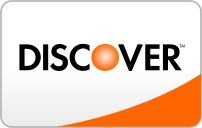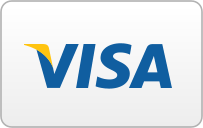 SKU:

PL 876944
Categories: Business, Communications
Tags: e-learning, on-demand, Technical Writing
Add to wishlist
Added to wishlist
Removed from wishlist
1
| | |
| --- | --- |
| Format | On-demand |
| Duration | 3 hrs |
| Level | |
| Certificate | Yes |
| Language | English |
| Access | 1 Year 24/7 |
| Publisher | AAPG |