new
Project Management: Monitoring and Control
Add to wishlist
Added to wishlist
Removed from wishlist
4
| | |
| --- | --- |
| Format | On-demand |
| Access | 1 Year 24/7 |
| Level | |
| Certificate | Yes |
| Duration | 1 hr |
| Language | English |
| Publisher | Silvio Wille |
What you will learn
This course will pinpoint the key elements of a properly managed project: Assumptions, Requirement, Monitoring, and Controlling. It will also take an overall view of what the PMBOK's Monitoring and Controlling Process Group entails.
Description
Project Monitoring and Control is one of the most under implemented process in Project management. It requires knowledge, experience and above all, leadership with a "results oriented" attitude to cope with the unexpected everyday occurrences that fall upon any Project. "False" Project monitoring and controlling prevails in many projects, caused by many reasons, such as failing to run the PDCA cycle or the use of performance reports that compare the project status with how it was last week or last month instead of the most up-to-date project baselines.
The overall use of such "false control tactics" in real-world projects causes many project managers to assume that they are controlling their projects when in reality they are barely scratching the surface.
Curriculum
Essential assumptions behind the implementation of professional monitoring and control of a project.
Requirements for implementing a professional monitoring and controlling of a Project.
Responsibilities of the Project manager.
How the Project manager should carry out Project controlling.
Target Audience
This course is aimed at any oil and gas project and engineering personnel. Especially:
Program Managers
Asset Managers
Project Managers
Engineering Team
Leadership
Specification:
Project Management: Monitoring and Control
| | |
| --- | --- |
| Format | On-demand |
| Access | 1 Year 24/7 |
| Level | |
| Certificate | Yes |
| Duration | 1 hr |
| Language | English |
| Publisher | Silvio Wille |
About the Publisher
Silvio Wille

Store Name:

Project Management by Silvio

Silvio possesses broad experience in Project Management, leading multi-functional teams to achieve their goal in several industries: software, food, automobile, construction, industrial plants. Large ... Read More >
Read More
Project Management: Monitoring and Control
30-day money back guarantee
1-Year access
Secure encrypted payment
All Credit cards Accepted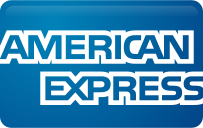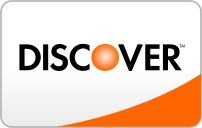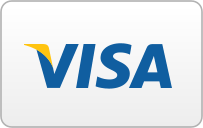 SKU:

PL-29879992
Categories: Business, Project Management
Tags: Business, on-demand, online, online courses, Project Control, project management, Project Monitoring
Add to wishlist
Added to wishlist
Removed from wishlist
4
| | |
| --- | --- |
| Format | On-demand |
| Access | 1 Year 24/7 |
| Level | |
| Certificate | Yes |
| Duration | 1 hr |
| Language | English |
| Publisher | Silvio Wille |