Live Virtual
Sequence Stratigraphy Applied to Exploration Training
Add to wishlist
Added to wishlist
Removed from wishlist
1
| | |
| --- | --- |
| Format | In-classroom |
| Level | |
| Certificate | Yes |
| Language | English, Portuguese, Spanish |
| Duration | 5 days |
| Publisher | Vitor Abreu |
What you will learn
To recognize and map hydrocarbon play elements in different settings.
To interpret cores, well-logs, and seismic lines.
To use the method of sequence stratigraphy to define play, prospects and predict play elements presence and quality in seismic data.
How the concepts of sequence stratigraphy were developed.
What are the basic terminology and definitions of sequence stratigraphy.
How to use the concept of facies, facies stacking and shoreline trajectory to define parasequences , surfaces, and systems tracts.
The main controls on depositional sequences.
The accommodation Succession Method and Sequence Stratigraphy Hierarchy.
Chronostratigraphic techniques.
To apply the sequence stratigraphic method in non-marine, shallow marine and deep marine environments.
Description
Sequence Stratigraphy is a method developed to support geoscientists in the geologic interpretation of subsurface data, with the objective of predicting play elements presence and quality before drilling. The method can be applied to cores, well logs, seismic lines (2-D and 3-D) and outcrops and in all depositional environments. The course will review the basic terminology of surfaces, systems tracts, sequence sets and stratigraphic hierarchy, and their definitions. The method will be described and applied in training sketches and datasets to later be used to interpret subsurface data in non-marine, shallow marine and deep marine depositional settings. The emphasis will be in the recognition and mapping of play elements from exploration to production scales.
Event Locations and Dates:
Contact us for Locations and Dates at [email protected]
* This course is available for in-company delivery.
Curriculum
Day 1
Introduction - Class Objectives
Stratigraphy History
Price River C - Core Description, and Interpretation
Sequence Stratigraphy Concepts
Lithostratigraphy vs Chronostratigraphy Correlations
Day 2
Sequence Stratigraphy Method Applied to Well-Log
Well-Log Interpretation Correlation
Urdanetta Exercise - Well Log interpretation and Correlation
Well-Log Loop-Tie Interpretation and Mapping
Day 3
Sequence Stratigraphy Method Applied to Seismic
Idealized Depositional Sequences
Fundamentals of Seismic Stratigraphic Interpretation
Sequence Sets and Composite Sequences
Seismic Stratigraphic mapping at Exploration Scale
Play Definition at Regional Scale - North Sea
Day 4
Seismic Facies Mapping
Woodbine Seismic Facies and EoD Mapping
Reservoir Distribution in Deep Water Settings
East Breaks Seismic Interpretation and Mapping
Day 5
Play Elements Distribution and Stratigraphic Trap Styles
Identification of Stratigraphic Traps in Deep Water Settings
Reservoir Compartments in Deltaic and DW Reservoirs
High Resolution Mapping at Production Scale - Deltaic reservoirs
High Resolution Mapping at Production Scale - DW Reservoirs
Target Audience
Petroleum geologists
Geophysicists
Reservoir modelers
Seismic interpreters
Reservoir engineers
Petrophysicists
Sedimentologists
Specification:
Sequence Stratigraphy Applied to Exploration Training
| | |
| --- | --- |
| Format | In-classroom |
| Level | |
| Certificate | Yes |
| Language | English, Portuguese, Spanish |
| Duration | 5 days |
| Publisher | Vitor Abreu |
About the Publisher
Vitor

Store Name:

vitor-abreu

Vitor Abreu is considered one of the world's leaders on reservoir characterization of deep water systems, proposing new deep water models with strong impact in development and production. He has ov... Read More >
Read More
Sequence Stratigraphy Applied to Exploration Training
Secure encrypted payment
All Credit cards Accepted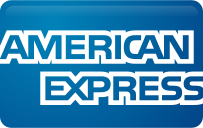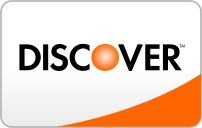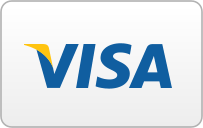 SKU:

PL 876904
Category: Geosciences
Tags: geologic interpretation, geoscientists, in-classroom, Stratigraphy, Vitor Abreu
Add to wishlist
Added to wishlist
Removed from wishlist
1
| | |
| --- | --- |
| Format | In-classroom |
| Level | |
| Certificate | Yes |
| Language | English, Portuguese, Spanish |
| Duration | 5 days |
| Publisher | Vitor Abreu |