Add to wishlist
Added to wishlist
Removed from wishlist
3
| | |
| --- | --- |
| Format | On-demand |
| Duration | 1 hr |
| Level | |
| Certificate | Yes |
| Language | English |
| Access | 1 Year 24/7 |
| Publisher | AAPG |
What you will learn
Seismic stratigraphic and seismic geomorphologic expression of deep-water deposits, including both reservoir and non-reservoir facies.
Description
Deep-water deposits are exploration targets in many basins worldwide. Much has been learned both about the process of deep-water sedimentation as well as the products of these processes from the analysis of 3D seismic data.
Turbidites as well as mass transport deposits will be illustrated and models for deposition of both will be discussed. These deposits also will be discussed from within a sequence stratigraphic framework, integrating geologic principles and geophysical observations. We will also address seismic stratigraphic and seismic geomorphologic analytical techniques and workflows.
Instructor:
Henry W. Posamentier is currently a Sr. Consultant Geologist with Chevron Energy Technology Company in Houston, TX. Before joining Chevron, he was Chief Geologist and Distinguished Advisor for Anadarko in The Woodlands, Texas after working several years in their Calgary office. He has previously worked for ARCO in the U.S. and Indonesia, Esso Resources in Canada, and Exxon Production Research Co. His principal expertise is in siliciclastic sequence stratigraphy and depositional systems and he has published widely on these topics. He received his M.A. and Ph.D. in Geology from Syracuse University. In 1971-72, Dr. Posamentier was a Fulbright Fellow to Austria. He has served as a North American AAPG Distinguished Lecturer, as well as several tours as an AAPG International Distinguished Lecturer. Recently (2008), he was awarded the Pettijohn Medal for excellence in sedimentology from the Society for Sedimentary geology (SEPM), and the William Smith Medal (2010) for contributions to applied and economic aspects of geology from the Geological Society of London.
Curriculum
Leveed Channel on Slope
Leveed Channel on Basin Floor
Leveed Channel Characterized by Meander Migration
Meander Loop Evolution & Organized Channel Complex Evolution
Slope Valley Channels Drivers & Controls on Channel Patterns
Slope Valley Channels Observations & Complexes
Leveed Channel Time Structure & Basin Floor leveed Channel System
Perspective view of Late Pleistocene Leveed Channel
Slope Channel and Leveed Channel Meander loop evolution
Meander Loop Evolution
Canyon dimensions
Axial Channel detail & Leveed Slope Channel
Overbank - Levee deposists
Seismic Traverse along Levee Crest
Pleistocene Leveed Channel reflection amplitude extraction
Mass transport deposits Sub-Aerial mass transport complex & Large-scale MTD
Seismic Facies
Stritations and Grooves; Erosion at base
Target Audience
This course is ideal for geologists and geophysicists, both in industry and academia. Materials covered will be valuable to both explorationists and exploitationists, and anyone looking to "think outside the box" and be more creative in exploration.
Specification:
Seismic Stratigraphy
| | |
| --- | --- |
| Format | On-demand |
| Duration | 1 hr |
| Level | |
| Certificate | Yes |
| Language | English |
| Access | 1 Year 24/7 |
| Publisher | AAPG |
About the Publisher
AAPG

Store Name:

AAPG

American Association of Petroleum Geologists Since its founding in 1917, the American Association of Petroleum Geologists has been a pillar of the worldwide scientific community. The original purpo... Read More >
Read More
30-day money back guarantee
1-Year access
Secure encrypted payment
All Credit cards Accepted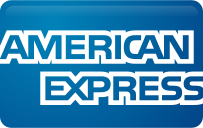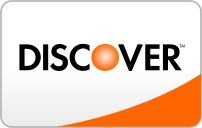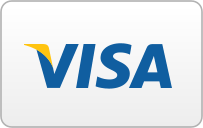 SKU:

PL 877003
Categories: E&P, Geosciences, Reservoir, Reservoir Engineering
Tags: e-learning, on-demand, seismic stratigraphy
Add to wishlist
Added to wishlist
Removed from wishlist
3
| | |
| --- | --- |
| Format | On-demand |
| Duration | 1 hr |
| Level | |
| Certificate | Yes |
| Language | English |
| Access | 1 Year 24/7 |
| Publisher | AAPG |