HOT
Understanding Brazil E&P
Add to wishlist
Added to wishlist
Removed from wishlist
0
| | |
| --- | --- |
| Format | On-demand |
| Duration | 1 hr |
| Level | |
| Certificate | Yes |
| Language | English |
| Access | 1 Year 24/7 |
| Publisher | Magda Chambriad |
What you will learn
Greater understanding for Brazil's O&G industry its framework and opportunities.
The bidding rounds being offered in 2017, 2018 and 2019.
Description
This course, presented by former director of Brazil's National Regulatory Agency Magda Chambriard, starts with an overview of Brazil geography, government structure, E&P current state. It then looks at the last 20 years and discusses how it got to where it is today including regulations on pre-salt and natural gas. It covers some of the frequently asked questions such as the difference between production sharing and Concession agreements, the bidding rounds process and the qualification requirements for land, shallow and deepwater, and it finally discusses the plays being offered in 2017, 2018 and 2019.
Curriculum
Introduction to course
Brazil facts (basins/ plays, opportunities, geography, production, players)
Historical overview of Brazilian O&G (20 yrs)
Brazil's Energy System Framework
Bidding Round Process /Qualification
2017 Round plays
2018 Round plays
2019 Round plays
Target Audience
This course is suited for those who are interested in participating in the upcoming licensing rounds in Brazil as well for those who are looking to join or learn more about Brazil?s O&G future or want to do business in the O&G sector in Brazil.
Specification:
Understanding Brazil E&P
| | |
| --- | --- |
| Format | On-demand |
| Duration | 1 hr |
| Level | |
| Certificate | Yes |
| Language | English |
| Access | 1 Year 24/7 |
| Publisher | Magda Chambriad |
About the Publisher
Magda

Store Name:

E&P Brazil

Magda Chambriard is the former General Director of Brazil's National Agency of Oil, Natural Gas and Biofuels (ANP). She graduated in Engineering from Rio de Janeiro Federal University, where she als... Read More >
Read More
30-day money back guarantee
1-Year access
Secure encrypted payment
All Credit cards Accepted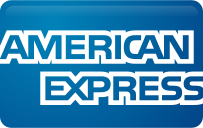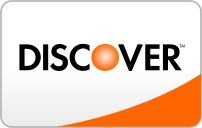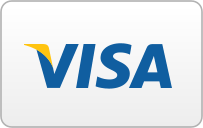 SKU:

PL 876906
Category: Brazil
Tags: Brazil E&P, e-learning, on-demand
Add to wishlist
Added to wishlist
Removed from wishlist
0
| | |
| --- | --- |
| Format | On-demand |
| Duration | 1 hr |
| Level | |
| Certificate | Yes |
| Language | English |
| Access | 1 Year 24/7 |
| Publisher | Magda Chambriad |