HOT
Petrophysics of Carbonates
Add to wishlist
Added to wishlist
Removed from wishlist
1
| | |
| --- | --- |
| Format | On-demand |
| Duration | 1 hr |
| Level | |
| Certificate | Yes |
| Language | English |
| Access | 1 Year 24/7 |
| Publisher | AAPG |
What you will learn
The petrophysics of carbonates, including the "new carbonates" in resource plays.
Description
This course will review core data, petrophysical comparisons, and rock physics modeling (including pseudo logs and mechanical properties).
Curriculum
Basic Petrophysics:

What do we need to know about carbonates?
What makes carbonates different?
Porosity Logs
Resistivity Logs
Gamma Ray
SP

Lithology of carbonates and well logs:

Calcium carbonate
Dolomitic carbonates
Clay minerals in carbonates
Cherty carbonates

Carbonate textures and well logs / petrophysics:
Interpretations – The Basics with a focus on carbonates

Shale calculations
Porosity calculations
Resistivity/Porosity cross plots to solve Archie's equation
Influence of clays
Saturation determination
Permeability estimates

Cores vs. well logs
Petrophysics of Carbonates as they relate to seismic
Basic concepts and issuesCarbonate Petrophysics and Reservoir Characterization
Target Audience
Anyone needing to know more about carbonates and how to improve exploration in carbonate reservoirs.
Specification:
Petrophysics of Carbonates
| | |
| --- | --- |
| Format | On-demand |
| Duration | 1 hr |
| Level | |
| Certificate | Yes |
| Language | English |
| Access | 1 Year 24/7 |
| Publisher | AAPG |
About the Publisher
AAPG

Store Name:

AAPG

American Association of Petroleum Geologists Since its founding in 1917, the American Association of Petroleum Geologists has been a pillar of the worldwide scientific community. The original purpo... Read More >
Read More
Petrophysics of Carbonates
30-day money back guarantee
1-Year access
Secure encrypted payment
All Credit cards Accepted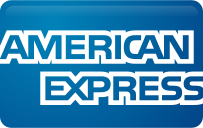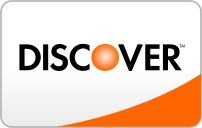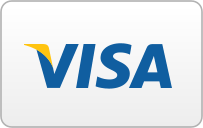 SKU:

PL 877019
Categories: Geosciences, Petrophysics
Tags: e-learning, on-demand, Petrophysics of Carbonates
Add to wishlist
Added to wishlist
Removed from wishlist
1
| | |
| --- | --- |
| Format | On-demand |
| Duration | 1 hr |
| Level | |
| Certificate | Yes |
| Language | English |
| Access | 1 Year 24/7 |
| Publisher | AAPG |