HOT
Brazil Oil & Gas: The New Rules of the Game
Add to wishlist
Added to wishlist
Removed from wishlist
0
| | |
| --- | --- |
| Format | On-demand |
| Duration | 1:30 hrs |
| Level | |
| Certificate | Yes |
| Language | English |
| Access | 1 Year 24/7 |
| Publisher | Bratecc |
What you will learn
Through presentations by several leaders of the O&G industry in Brazil, you will get a chance to learn about the latest rules of licensing rounds in Brazil as well as the upcoming opportunities to participate in the country's promissing O&G market.
Description
Brazil Texas Chamber of Commerce held a sold out event during the 2017 Offshore Technology Conference (OTC) featuring presentations and a panel discussion on the latest rules for E&P licensing rounds in Brazil.
You will watch presentations by Decio Oddone, Marcio Felix, Carla Lacerda and Javier La Rosa and then over 30 minutes of Q&A panel exploring questions such as :
"What does it take to partner with Petrobras?"
"How to bring Local Content policies in Brazil to the next level?"
"What advice does the Brazilian government have for E&P companies?"
"How to make Brazil more competitive and attractive to E&P capital?"
Participants:
Jorge Camargo
Moderator
President of IBP – Brazilian Institute of Petroleum, Natural Gas and Biofuels
Decio Oddone
Director General
ANP – National Agency of Petroleum Natural Gas and Biofuels
Marcio Felix
Secretary of Oil, Natural Gas and Biofuels
Ministry of Mines and Energy
Carla Lacerda
President
Exxon Mobil
Javier La Rosa
President
Chevron Brasil
Solange Guedes (only Q&A available)
Chief Exploration and Production Officer
PETROBRAS
Event Sponsors:
United Airlines, Schlumberger, ExxonMobil, Chevron, FTI Consulting, OceanPact, BureauVeritas, Mayer Brown, Pannell Kerr Forster, Petrobras, Sistema Firjan.
Supporting Organizations:
IBP, Brazil-US Business Council, Brazilian Department of Foreign Affairs, Brazilian Department of Mines and Energy.
* This is a sponsored course available for you free of charge. Upon enrollment, your email will be made available to the sponsoring entity.
Curriculum
Introduction by Jorge Camargo - President IBP
Presentation by Marcio  - Secretary of Oil, Natural Gas and Biofuels
Presentation by Javier La Rosa -  President Chevron Brazil
Presentation by Carla Lacerda - President ExxonMobil Brazil
Presentation by Decio Oddoner - Director of ANP
Q&A - panel discussion
Closing remarks by Jorge Camargo - President IBP, Brazilian Institute of Petroleum
Target Audience
O&G Professionals and companies involved and/or interested in participating in Brazil's E&P business.
Specification:
Brazil Oil & Gas: The New Rules of the Game
| | |
| --- | --- |
| Format | On-demand |
| Duration | 1:30 hrs |
| Level | |
| Certificate | Yes |
| Language | English |
| Access | 1 Year 24/7 |
| Publisher | Bratecc |
About the Publisher
Brazil Texas

Store Name:

Bratecc

Brazil-Texas Chamber of Commerce is devoted to fostering business and friendship among American and Brazilian companies. This is accomplished by providing access to business leaders, reliable busin... Read More >
Read More
1 review for
Brazil Oil & Gas: The New Rules of the Game
4.0
Brazil Oil & Gas: The New Rules of the Game
30-day money back guarantee
1-Year access
Secure encrypted payment
All Credit cards Accepted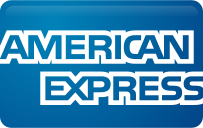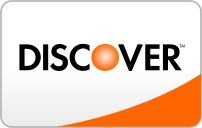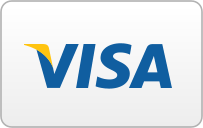 SKU:

PL 876905
Categories: Brazil, Business
Tags: Brazil E&P, e-learning, on-demand
Add to wishlist
Added to wishlist
Removed from wishlist
0
| | |
| --- | --- |
| Format | On-demand |
| Duration | 1:30 hrs |
| Level | |
| Certificate | Yes |
| Language | English |
| Access | 1 Year 24/7 |
| Publisher | Bratecc |