HOT
New Insights into the Stratigraphic Framework and Depositional History of the Paleocene and Eocene Chicontepec Formation, Onshore Eastern Mexico
Add to wishlist
Added to wishlist
Removed from wishlist
0
| | |
| --- | --- |
| Format | On-demand |
| Duration | 1 hr |
| Level | |
| Certificate | Yes |
| Language | English |
| Access | 1 Year 24/7 |
| Publisher | AAPG |
What you will learn
Description
A detailed biostratigraphic analysis and stratigraphic framework of the Paleocene and Eocene Chicontepec Formation in the Tampico-Misantla basin, onshore eastern Mexico, was conducted using 33 wells. The objective was to have an independent re-evaluation of the geological framework for future evaluation of the resources.The Eocene and upper Paleocene stratigraphy in the basin is very complicated and it was found that a well spacing of 5-10 km was necessary in order to identify the depositional character of each sequence. A detailed Wheeler diagram, with time increments of 0.1 Ma, was constructed for the stratigraphic framework using the interpreted graphical biostratigraphic data on the wells. Rock accumulation rates (uncorrected for compaction, dewatering etc) in the sequences are between 10 and 20 cm/1000 yrs. The regional stratigraphic framework is defined by five sequence boundaries: SB 65.5, SB 60.4, SB 54, SB 46 and SB 38.1. Once these sequence boundaries were established it was possible to reconstruct the depositional history of the Eocene submarine fans which were sourced from the southwest margin of the basin. After SB 54, there are five sediment entry points into the basin from the southwest. The northern two entry points coincide exactly with two canyons identified from Chicontepec outcrop studies (Cossey and Van Nieuwenhuise, 2011). Additional entry points are identified to the south of the outcrop study area where fieldwork was inconclusive, but the subsurface evidence indicates the presence of three more canyons. After SB 46, there are six sediment entry points into the basin from the southwest. The additional entry point correlates exactly with the large San Lorenzo canyon which was identified from fieldwork (Cossey and Van Nieuwenhuise, 2011).
Curriculum
Tampico-Misantla Basin
Paleocene and Eocene Chicontepec Formation
Biostratigraphy
Gulf of Mexico Eocene Isolation
Integration of Outcrop and Subsurface
Wheeler Diagram
Target Audience
This e-symposium is ideal for geologists and geophysicists, both in industry and academia.
Specification:
New Insights into the Stratigraphic Framework and Depositional History of the Paleocene and Eocene Chicontepec Formation, Onshore Eastern Mexico
| | |
| --- | --- |
| Format | On-demand |
| Duration | 1 hr |
| Level | |
| Certificate | Yes |
| Language | English |
| Access | 1 Year 24/7 |
| Publisher | AAPG |
About the Publisher
AAPG

Store Name:

AAPG

American Association of Petroleum Geologists Since its founding in 1917, the American Association of Petroleum Geologists has been a pillar of the worldwide scientific community. The original purpo... Read More >
Read More
New Insights into the Stratigraphic Framework and Depositional History of the Paleocene and Eocene Chicontepec Formation, Onshore Eastern Mexico
30-day money back guarantee
1-Year access
Secure encrypted payment
All Credit cards Accepted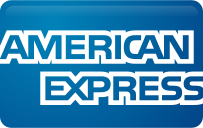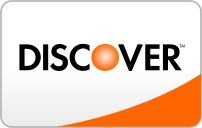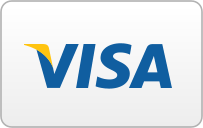 SKU:

PL 877014
Category: Geosciences
Tags: e-learning, on-demand, Stratigraphy
Add to wishlist
Added to wishlist
Removed from wishlist
0
| | |
| --- | --- |
| Format | On-demand |
| Duration | 1 hr |
| Level | |
| Certificate | Yes |
| Language | English |
| Access | 1 Year 24/7 |
| Publisher | AAPG |