Add to wishlist
Added to wishlist
Removed from wishlist
1
| | |
| --- | --- |
| Format | On-demand |
| Duration | 1 hr |
| Level | |
| Certificate | Yes |
| Language | English |
| Access | 1 Year 24/7 |
| Publisher | Gregory Gibbons |
What you will learn
Gain and broaden your knowledge of Solids Control and the correct application and performance of various Solids Control Equipment.
Description
Many people involved in drilling of an Oil or Gas well may be aware of the basic role and function of the Drilling Fluid (Mud) but not have an understanding of the processes that it must go through in order for it to maintain its stability and perform the many functions it must do day after day during the drilling of the well. Solids build up in the mud system as the formation is drilled and if allowed to remain in the system will cause deterioration of the system properties, excessive wear and tear on rig components and can eventually create a situation where the entire well is placed in jeopardy. Controlling the Solids in the system is an important and integral part of maintaining a stable mud system. This course will give participants knowledge of how solids are controlled, the equipment used to control solids and the function and application of these equipment.
Pre-requisites:
General knowledge rig operations
Awareness on the oilfield terms
Beginner experience in drilling or solids control
Willingness to gain increased knowledge of Solids Control
Curriculum
Control Solids Basics
Shale Shakers
Shaker Screens
Cut Points
Hydro Cyclones
Discharge Patterns & Feed Head
Desanders & Desilters
Centrifuges
Tank Design & Layout
Target Audience
Any technical and non-technical personnel, who wants to gain greater knowledge of Solids Control Techniques and Operations.
Drilling personnel operating the circulating system.
Professionals in the office who monitor and review the rigs operations.
Professionals who want to work on the drilling rig.
Professionals who already work on the rig and want to become a more valuable crew member.
Specification:
Solids Control
| | |
| --- | --- |
| Format | On-demand |
| Duration | 1 hr |
| Level | |
| Certificate | Yes |
| Language | English |
| Access | 1 Year 24/7 |
| Publisher | Gregory Gibbons |
About the Publisher
gibbonsga

Store Name:

Greg Gibbons

Gregory Gibbons has over 40 years of experience in the Oil Industry, 38 of which have been specializing in Drilling Fluids. He has worked worldwide for all the Major Service Companies including Baker ... Read More >
Read More
30-day money back guarantee
1-Year access
Secure encrypted payment
All Credit cards Accepted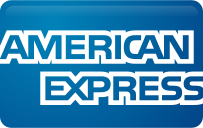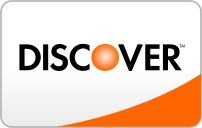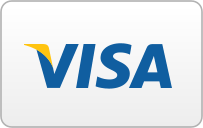 SKU:

PL 876935
Categories: Drilling, E&P, Upstream, Well Engineering
Tags: e-learning, on-demand, Solids Control
Add to wishlist
Added to wishlist
Removed from wishlist
1
| | |
| --- | --- |
| Format | On-demand |
| Duration | 1 hr |
| Level | |
| Certificate | Yes |
| Language | English |
| Access | 1 Year 24/7 |
| Publisher | Gregory Gibbons |