Live Virtual
Petroleum Engineering for Non-engineers
Add to wishlist
Added to wishlist
Removed from wishlist
2
| | |
| --- | --- |
| Format | In-classroom |
| Duration | 4 days |
| Certificate | Yes |
| Language | English |
| Publisher | Saad Ibrahim, P. E. |
What you will learn
Overview of the oil and gas industry and how the roles of different professional disciplines are integrated to generate development plans.
Understand subsurface geology to learn how oil and gas fields are formed and discovered
Learn how subsurface rock samples are collected and the various tests conducted to define their physical properties which will be used by the engineer to prepare drilling and completion programs.
Fluid sampling; including oil, gas, and formation water. The various laboratory tests conducted on the fluid samples are reviewed and how engineers use this information to make decisions on how oil and gas fields will be developed to achieve the best economic benefits.
How wells are drilled, including different drilling techniques; rotary, top drive, and sliding rotary steerable.  The function of the drilling rig equipment, down-equipment, and the mud.
Learn about completion techniques for vertical and horizontal wells to allow for safe operation and to control production.
How engineers/geologists determine oil and gas reserves, which define the value of E&P companies.
A review of the decisions that need to be made to develop oil and gas fields with special sections on artificial lifts (down-hole pumps) and Hz well applications.
How to diagnose production problem and perform remedial action.
The application of different Enhanced Oil Recovery EOR schemes and benefits.
The use of Multi-stage frac Hz wells in tight and unconventional formations.
How economic analysis is performed to confirm that proposed projects' economic feasibility
Description
This Petroleum Engineering for non-engineers 4-day training course is designed to provide professionals with a thorough overview of the key aspects of petroleum engineering technology in Exploration and Production and their applications. The course addresses engineering issues ranging from initial exploration efforts, reserves evaluation and field development, production optimization, and all the aspects of well drilling and completion for on-shore and off-shore fields. The sessions will focus on relevant and practical issues; including real case studies.
Event Locations and Dates:
Contact us for Locations and Dates at [email protected]
* This course is available for in-company delivery.
Curriculum
Overview
Role of petroleum engineers and all technical staff
The main components of field development
Reservoir Geology
Types of reservoir rocks
Main elements of petroleum reservoirs
Seismic survey techniques
The Drilling Rig
Surface and down hole equipment
Deviated and horizontal drilling
Rotary vs. sliding drilling (video clips)
Offshore drilling; rig types, safety
Well completion techniques
Types of well completion techniques
Well cementing, perforating, and casing
Drilling operations/problems (video clips)
Horizontal well completion/stimulation
Formation evaluation techniques
Mud logging, coring, and open hole logging
Logging while drilling (LWD) and measure while drilling (MWD) – video clips
Rock and fluid properties
Types of rock porosity and measurements (video clip)
Definitions of formation permeability
In-place hydrocarbons and reserves determination
Volumetric and material balance methods
Decline analysis and empirical methods
Various software applications
Reservoir delineation & development
Field development considerations (case study)
Types and applications of artificial lift
Horizontal well applications
Production operations and optimization
Well performance and well testing (video clips)
Operational problems; diagnosis and remedy
Enhanced Recovery Mechanism
Types of EOR schemes (video clips)
Planning and designing of waterflood projects
Monitoring of waterflood projects
Unconventional Oil and Gas
Heavy oil development and steam injection
Shale gas and Coal Bed Methane (CBM)
Tight formations and the application of Multi-stage Frac of Hz Wells (MFHW's) – video clips
Decommissioning and Related Environmental Matters
How wells are abandoned; on-offer and offshore
Impact of decommissioning on environment
Case studies/video clips
Economic evaluation
Input data for economic analysis
Risks and uncertainties
Target Audience
This course is aimed at those who are working or interested in the Oil and Gas industry. This includes accountants, managers, attorneys, administrative support, human resources personnel, landmen, schedulers, project managers, computer programmers, draftsmen, engineers, government personnel to name a few.
Specification:
Petroleum Engineering for Non-engineers
| | |
| --- | --- |
| Format | In-classroom |
| Duration | 4 days |
| Certificate | Yes |
| Language | English |
| Publisher | Saad Ibrahim, P. E. |
About the Publisher
Saad

Store Name:

Saad Ibrahim

Saad Ibrahim, P.Eng., an independent consultant and president of Petro Management Group Ltd., established in Calgary (1994).  Graduated from the University of Alexandria (Egypt) with B.Sc. in ... Read More >
Read More
Petroleum Engineering for Non-engineers
Secure encrypted payment
All Credit cards Accepted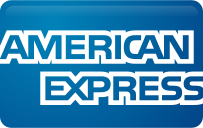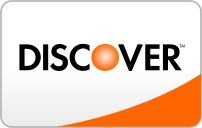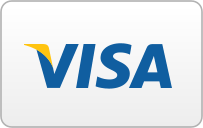 SKU:

PL- 8723648
Categories: E&P, Production, Reservoir Engineering, Well Engineering
Tags: E&P, in-classroom, Oil and Gas, Upstream
Add to wishlist
Added to wishlist
Removed from wishlist
2
| | |
| --- | --- |
| Format | In-classroom |
| Duration | 4 days |
| Certificate | Yes |
| Language | English |
| Publisher | Saad Ibrahim, P. E. |