HOT
Gas Lift Unloading Sequence and SPM Design
Add to wishlist
Added to wishlist
Removed from wishlist
0
| | |
| --- | --- |
| Format | On-demand |
| Duration | 4 hrs |
| Level | |
| Certificate | Yes |
| Language | English |
| Access | 1 Year 24/7 |
| Publisher | Damien Leonard |
What you will learn
Participants will acquire a deep understanding of how the Gas Lift unloading sequence works. They will be able to connect all well parameters during that production phase. This is a key knowledge to be able to troubleshoot any Gas Lift well. They will be explained the concept of a side pocket mandrel design through an exercise and will be coached so that they can perform such a design themselves using the Prosper software to assist them.
Description
According to many industry experts, Gas Lift (GL) is the least understood artificial lift method, but the reason behind that is not its complexity. While when you do things wrong on other artificial lift methods (e.g. ESP) your well will stop producing, a Gas Lift well will often keep on producing even with a bad design. Hence many operators often do not realize that their Gas Lift well is not producing at its full potential and don't pay attention to it. There is, therefore, a very significant potential for production increase by understanding the principles of Gas Lift and this is a huge opportunity for any engineer willing to master this activation method.
This class is the third of the series of courses related to gas lift activation. It follows the courses "Forms of Gas Lift" and "Gas Lift equipment". It details the Gas Lift Unloading Sequence (evolution of tubing and casing pressure profile, CHP, WHP, and valves status during the Gas Lift well start up) with IPO and PPO valves.

Students will be guided to make the Side Pocket Mandrel (SPM) design of a well (selection of side pocket mandrels depth) so that they can understand the principles behind that choice and how to select their parameters properly (e.g. kick off pressure). The last part of the training explains how to make such an SPM design using the software Prosper. Students will be guided within the "GL design new" form in Prosper (meaning of each parameter to be filled and recommendation on best option to be selected).

Curriculum
Unloading the well

basic principle

Initial unloading following a drilling or a WO

(how to empty your casing of the mud/brine without damaging your valves)

Unloading sequence with IPO valves

Unloading sequence with PPO valves

GL

unloading

principle explained by counting bubbles of gas

Gas gradient formula and rule of thumb

to quickly calculate your casing pressure at any depth

Put it all together with an exercise (inflow/outflow/SPM design)

Unloading sequence videos from suppliers

Why installing a GL mandrel in a well portion where deviation is higher than 60°

Side pocket mandrel design principles (where should you install your side pocket mandrels)

How to choose your kick of pressure

Guidelines to make a side pocket mandrel design with Prosper (how to fill the "GL design new" form in Prosper

)

.
Target Audience
Production, Petroleum or Well Performance Engineers to

understand how the Gas Lift unloading sequence works and how to make an SPM design

Field Production Personnel

to understand

how their Gas Lift

well

work

and respond better to the questions of their support teams in town

Completion Engineers to understand

fully

the needs for mandrels in a Gas Lift well

.
Specification:
Gas Lift Unloading Sequence and SPM Design
| | |
| --- | --- |
| Format | On-demand |
| Duration | 4 hrs |
| Level | |
| Certificate | Yes |
| Language | English |
| Access | 1 Year 24/7 |
| Publisher | Damien Leonard |
About the Publisher
Learn with Damien Leonard

Store Name:

Learn with Damien Leonard

With 10 years of professional experience in the industry, Damien is recognized subject matter expert in Well Performance topics, especially Gas Lift. Damien holds a master degree from the top ranke... Read More >
Read More
3 reviews for
Gas Lift Unloading Sequence and SPM Design
5.0
Gas Lift Unloading Sequence and SPM Design
30-day money back guarantee
1-Year access
Secure encrypted payment
All Credit cards Accepted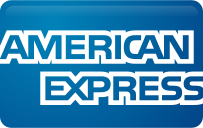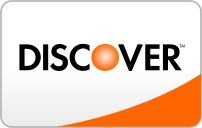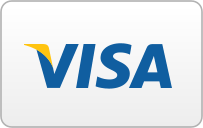 SKU:

PL-348760
Categories: E&P, Production, Upstream, Well Engineering
Tags: artificial lift, Gas Lift, Production, Production Optimization, side Pocket Mandrel Design, Unloading Sequence
Add to wishlist
Added to wishlist
Removed from wishlist
0
| | |
| --- | --- |
| Format | On-demand |
| Duration | 4 hrs |
| Level | |
| Certificate | Yes |
| Language | English |
| Access | 1 Year 24/7 |
| Publisher | Damien Leonard |