Live Virtual
Performance Evaluation of Refraced Wells
Add to wishlist
Added to wishlist
Removed from wishlist
1
| | |
| --- | --- |
| Format | Live Virtual |
| Duration | 1 day |
| Certificate | Yes |
| Language | English |
| Publisher | Saad Ibrahim, P. E. |
What you will learn
Become familiar with the applications of Refracing and its benefits
Understand the impact of reservoir and frac characteristics on Refracing
Learn about the Pitfalls of refracing
Learn how to select good candidate wells for refracing (case studies)
Become familiar with the techniques used to evaluate the performance expectation from refracing (Case studies)
Description
Well refracing has become a game changer in the oil industry. However, proper planning, selection of candidate wells, and prediction of refrac results is essential.  This course deals with how to evaluate the expected performance of refracing and the comparison of other option such as infill drilling using various up-to-date analytical and numerical software. Excellent handout of the course notes are offered, which can be used as a good reference.
Event Locations and Dates:
Contact us for Locations and Dates at [email protected]
* This course is available for individuals, private groups or in-company delivery.
Curriculum
Introduction to the benefits of Refracing, illustrated by real example
How refracing is performed for open and cased holes
Review of the impact of reservoir parameters on the performance of refraced wells.
Methods of determining reservoir parameters from PTA, PTA, and DFIT
How to select the best location of refracing

Identification of sweet spots
Identification of natural fractures
Identification of operational problems during original fracing
Case studies using analytical and numerical models on refrac optimization
Evaluation of flow-back period (clean-up period)
Refrac optimization; frac stage spacing, frac fluids, use of diverters
Is the pressure interference of Hz wells beneficial?!
Optimization of parent/child well performance
Target Audience
This course is aimed at all the technical staff such as reservoir, petroleum and exploitation engineers/technologists, geophysicists, who are involved in Hydraulic Fracturing.
Specification:
Performance Evaluation of Refraced Wells
| | |
| --- | --- |
| Format | Live Virtual |
| Duration | 1 day |
| Certificate | Yes |
| Language | English |
| Publisher | Saad Ibrahim, P. E. |
About the Publisher
Saad

Store Name:

Saad Ibrahim

Saad Ibrahim, P.Eng., an independent consultant and president of Petro Management Group Ltd., established in Calgary (1994).  Graduated from the University of Alexandria (Egypt) with B.Sc. in ... Read More >
Read More
Performance Evaluation of Refraced Wells
Secure encrypted payment
All Credit cards Accepted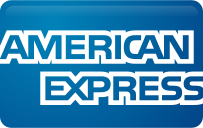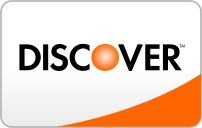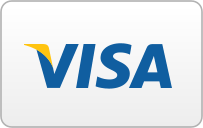 SKU:

PL-8723615
Categories: E&P, Production, Reservoir Engineering, Well Engineering
Tags: E&P, Fracking, in-classroom, Oil and Gas, refrac wells, Upstream, well fracing
Add to wishlist
Added to wishlist
Removed from wishlist
1
| | |
| --- | --- |
| Format | Live Virtual |
| Duration | 1 day |
| Certificate | Yes |
| Language | English |
| Publisher | Saad Ibrahim, P. E. |