HOT
23 – Synthetic Seismograms
Add to wishlist
Added to wishlist
Removed from wishlist
0
| | |
| --- | --- |
| Format | On-demand |
| Duration | 1 hr |
| Level | |
| Certificate | Yes |
| Language | English |
| Access | 1 Year 24/7 |
| Publisher | Ross Crain |
What you will learn
Methods for seismic modeling and creation of synthetic seismograms from well logs
"Computer ready" mathematics
Insight into how log analysis can support geophysical models
Description
This course provides quantitative methods for preparing seismic models and synthetic seismograms from sonic and density logs. You will learn the specialized techniques used to convert depth domain log data into the time domain of the seismic environment, how seismic wavelets are generated, and how they are convolved with the log data to generate synthetic seismograms. Numerous examples and case histories are included.
Prerequisites
Crain's Integrated Petrophysics, Lectures 1 to 13 and 21 to 22 or equivalent background.
Basic understanding of geology and well logging.
Curriculum
Seismic Modeling Basics
Step By Step Procedure for Modeling
Integrating the Sonic Log
Acoustic Impedance and Reflection Coefficients
Calculating Seismic Wavelets
Convolution of Wavelet & Reflection Coefficients
Case Histories: Synthetic Seismograms
Exercise 23
Target Audience
Those who need to generate log analysis results in aid of seismic modeling, synthetic seismograms, seismic inversion, or AVO models, including:
Petrophysicists,
Log analysts,
Geophysicists,
Geologists,
Reservoir engineers, and
University / Tech school students
Specification:
23 – Synthetic Seismograms
| | |
| --- | --- |
| Format | On-demand |
| Duration | 1 hr |
| Level | |
| Certificate | Yes |
| Language | English |
| Access | 1 Year 24/7 |
| Publisher | Ross Crain |
About the Publisher
Crain's Petrophysical Handbook

Store Name:

Crain's Petrophysical Handbook

E. R. (Ross) Crain, P.Eng. is a retired Consulting Petrophysicist and Professional Engineer living in Calgary, Alberta, Canada. In a career that spans 50+ years, he has specialized in integrated petro... Read More >
Read More
23 – Synthetic Seismograms
30-day money back guarantee
1-Year access
Secure encrypted payment
All Credit cards Accepted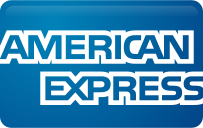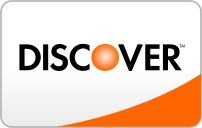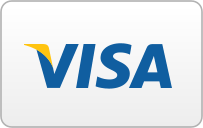 SKU:

PL 876986
Categories: Geophysics, Geosciences, Petrophysics
Tags: Crains Petrophysics Handbook, e-learning, Geosciences, on-demand, Petrophysics, synthetic seismograms
Add to wishlist
Added to wishlist
Removed from wishlist
0
| | |
| --- | --- |
| Format | On-demand |
| Duration | 1 hr |
| Level | |
| Certificate | Yes |
| Language | English |
| Access | 1 Year 24/7 |
| Publisher | Ross Crain |