View cart
"Understanding Brazil E&P" has been added to your cart.
HOT
Pipe and Pipe Fitting for Oil and Gas
Add to wishlist
Added to wishlist
Removed from wishlist
0
| | |
| --- | --- |
| Format | On-demand |
| Duration | 3 hrs |
| Level | |
| Certificate | Yes |
| Language | English |
| Access | 1 Year 24/7 |
| Publisher | Varun Patel |
What you will learn
Every aspect of Pipe & Pipe Fittings used in the oil and gas industry.
Description
This course is based on years of field experience to ensure student will comprehend technical details easily and enjoy the overall experience.
Upon completion, you will be able to use this knowledge direct on your job and you can easily answer any interview question on pipe & fittings.
Curriculum
Part I: The first part of the course covers fundamental of process industries and process piping. You will also learn about Code, Standard & Specification used in process industries.
Part II: We will cover various types of material used in process industries. You will learn about Metallic and Non-Metallic material used to manufacture pipe and other piping components.
Part III: We will include details about pipe and piping components used in Process piping. Here you will learn about Industry terminology of Piping components, types of industrial material grade used in manufacturing and entire manufacturing process of these components. We will discuss different manufacturing methods, heat treatment requirements, destructive and non-destructive testing, visual & dimensional inspection and product marking requirements.
Target Audience
Students who want career in Oil & Gas.
Professionals in oil and gas who want to change roles.
Professionals working as Pipe fitter, welder, fabricator, piping supervisor etc.looking to extend or refresh their knowledge.
Professional working in oil and gas but in different discipline such as operation, maintenance, instrument, electrical or any other engineering field.
Even if you are not directly working in process engineering, this is your chance to learn cross-functional skills give you an edge over others in your career success.
Specification:
Pipe and Pipe Fitting for Oil and Gas
| | |
| --- | --- |
| Format | On-demand |
| Duration | 3 hrs |
| Level | |
| Certificate | Yes |
| Language | English |
| Access | 1 Year 24/7 |
| Publisher | Varun Patel |
About the Publisher
Varun

Store Name:

Pipe and Pipe Fitting

With over 10 years of experience working for major Oil and Gas companies, Varun Patel is Mechanical Engineer and Certified Project Management Professional - PMP¨.From the beginning of career, Varun w... Read More >
Read More
Pipe and Pipe Fitting for Oil and Gas
30-day money back guarantee
1-Year access
Secure encrypted payment
All Credit cards Accepted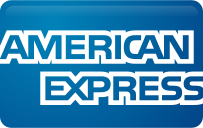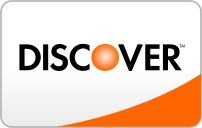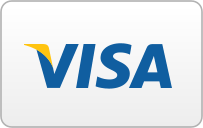 SKU:

PL 876939
Category: Instrumentation
Tags: e-learning, on-demand, Pipe Fitting
Add to wishlist
Added to wishlist
Removed from wishlist
0
| | |
| --- | --- |
| Format | On-demand |
| Duration | 3 hrs |
| Level | |
| Certificate | Yes |
| Language | English |
| Access | 1 Year 24/7 |
| Publisher | Varun Patel |