Add to wishlist
Added to wishlist
Removed from wishlist
1
| | |
| --- | --- |
| Format | On-demand |
| Duration | 1 hr |
| Level | |
| Certificate | Yes |
| Language | English |
| Access | 1 Year 24/7 |
| Publisher | Ross Crain |
What you will learn
Methods for editing and modeling of sonic and density logs
"Computer ready" mathematics
Insight into how log analysis can support geophysical models
Description
This course provides quantitative methods for editing and modeling sonic and density logs for use in seismic modeling and interpretation purposes. You will learn the specialized techniques used to overcome effects caused by bad hole conditions, gas and light hydrocarbons, missing log curves, and other annoying problems. Seismic models and synthetic seismograms are worthless if the input log data is not as close to the truth as possible. Numerous examples and case histories are included.
Prerequisites
Crain's Integrated Petrophysics, Lectures 1 to 13 and 21 or equivalent background.
Basic understanding of geology and well logging.
Curriculum
Log Editing Concepts
Modeling Sonic and Density with Response Equation
Seismic Check Shots
Editing Sonic Logs With SRS and VSP Data
Modeling Sonic and Density Logs With Trend Data
Modeling Sonic and Density Logs From Resistivity
Modeling Sonic and Density Logs From Neutron and Gamma Ray
Modeling Sonic and Density Logs With Regression
Modeling the Sonic Log Response From Biot-Gassmann Equations
Gardner?s Model for Density from Sonic
Exercise 22
Target Audience
Those who need to generate log analysis results in aid of seismic modeling, synthetic seismograms, seismic inversion, or AVO models, including:
Petrophysicists,
Log analysts,
Geophysicists,
Geologists,
Reservoir engineers, and
University / Tech school students
Specification:
22 – Log Editing
| | |
| --- | --- |
| Format | On-demand |
| Duration | 1 hr |
| Level | |
| Certificate | Yes |
| Language | English |
| Access | 1 Year 24/7 |
| Publisher | Ross Crain |
About the Publisher
Crain's Petrophysical Handbook

Store Name:

Crain's Petrophysical Handbook

E. R. (Ross) Crain, P.Eng. is a retired Consulting Petrophysicist and Professional Engineer living in Calgary, Alberta, Canada. In a career that spans 50+ years, he has specialized in integrated petro... Read More >
Read More
30-day money back guarantee
1-Year access
Secure encrypted payment
All Credit cards Accepted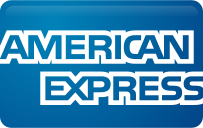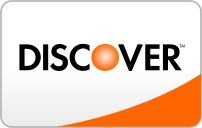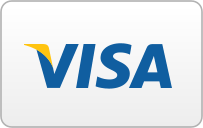 SKU:

PL 876984
Categories: Geophysics, Geosciences, Petrophysics
Tags: e-learning, Geosciences, Log Editing, on-demand, Petrophysics, Ross Crain's Petrophysical Handbook
Add to wishlist
Added to wishlist
Removed from wishlist
1
| | |
| --- | --- |
| Format | On-demand |
| Duration | 1 hr |
| Level | |
| Certificate | Yes |
| Language | English |
| Access | 1 Year 24/7 |
| Publisher | Ross Crain |