HOT
5 – Visual Log Analysis
Add to wishlist
Added to wishlist
Removed from wishlist
1
| | |
| --- | --- |
| Format | On-demand |
| Duration | 2 hrs |
| Level | |
| Certificate | Yes |
| Language | English |
| Access | 1 Year 24/7 |
| Publisher | Ross Crain |
What you will learn
The fundamentals of visual log analysis to obtain shale volume, porosity, and water saturation, which are the usual "quick-look" answers that everyone wants to know. You will also:
Gain an understanding of the visual, or eyeball, log analysis process
Learn step-by-step procedures for quick-look visual log analysis
Practice with an exercise and examples
Description
This quantitative course continues coverage of basic petrophysical analysis by investigating what we can "see" by merely looking at well logs, using a few simple rules of analysis. Using Crain's Rules, a pencil, and a straight edge, you will complete your first log analysis in a very short time, and be able to repeat the process on many more examples over the years ahead. Illustrated step-by-step with a real world example.
Prerequisites:
This is course 5 of Crain's Petrophysics Series. It can be taken independently or in sequence. If you don't have some background in Petrophysics it's advised that you take courses 1 through 4 before taking this course.
Basic understanding of geology is helpful but not required.
Curriculum
Visual Analysis Basics
Crain's Rules for Visual Log Analysis
Visual Analysis for Exercise 1
Rules for Picking Log Data
Picking Logs for Exercise 1
Target Audience
Those who wish to become proficient in petrophysical analysis or who need to manage or make use of petrophysical results will benefit from this course, including:
Managers,
Geologists,
Log analysts,
Geophysicists,
Reservoir engineers,
Completion engineers,
Stimulation engineers, and
University / Tech school students
Specification:
5 – Visual Log Analysis
| | |
| --- | --- |
| Format | On-demand |
| Duration | 2 hrs |
| Level | |
| Certificate | Yes |
| Language | English |
| Access | 1 Year 24/7 |
| Publisher | Ross Crain |
About the Publisher
Crain's Petrophysical Handbook

Store Name:

Crain's Petrophysical Handbook

E. R. (Ross) Crain, P.Eng. is a retired Consulting Petrophysicist and Professional Engineer living in Calgary, Alberta, Canada. In a career that spans 50+ years, he has specialized in integrated petro... Read More >
Read More
1 review for
5 – Visual Log Analysis
5.0
30-day money back guarantee
1-Year access
Secure encrypted payment
All Credit cards Accepted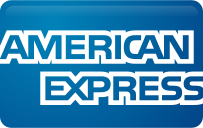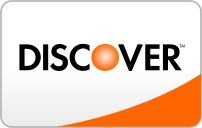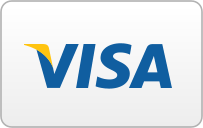 SKU:

PL 876965
Categories: Geophysics, Geosciences, Petrophysics
Tags: e-learning, Geosciences, on-demand, Petrophysics, visual log analysis
Add to wishlist
Added to wishlist
Removed from wishlist
1
| | |
| --- | --- |
| Format | On-demand |
| Duration | 2 hrs |
| Level | |
| Certificate | Yes |
| Language | English |
| Access | 1 Year 24/7 |
| Publisher | Ross Crain |