Add to wishlist
Added to wishlist
Removed from wishlist
0
| | |
| --- | --- |
| Format | On-demand |
| Duration | 3 hrs |
| Level | |
| Certificate | Yes |
| Language | English |
| Access | 1 Year 24/7 |
| Publisher | Ross Crain |
What you will learn
Basic physics and basic operating concepts.
Common displays of logs and how to identify each curve.
How to read logs (e.g. bed boundaries, which log curve is best to use).
Limitations, common pitfalls (borehole condition, mud system, invasion, mud cake effects).
Description
This course continues coverage of basic petrophysical analysis with a review of logs used to determine porosity and lithology. You will learn the basic physics and operating principle behind each tool, the common log displays, and limitations of each tool. Tools are described in their generic form and specific service companies may offer variations on the basic design concepts.
Knowledge of tool theory is especially important when things don't appear to be "going right". Many log analyses fail because the tool's limitations or operating environment were exceeded. You need to know when and where the data will be valid.
Prerequisite:
Crain's Integrated Petrophysics, courses 1 and 2 OR equivalent background.
Basic understanding of high school level physics is helpful but not required.
Curriculum
Sonic Logs
Density and PE Logs
Neutron Logs
Nuclear Magnetic Log
Elemental Capture Spectrography Log
Target Audience
Those who wish to become proficient in petrophysical analysis or who need to manage or make use of petrophysical results will benefit from this course, including:
Managers,
Geologists,
Log analysts,
Geophysicists,
Reservoir engineers,
Completion engineers,
Stimulation engineers, and
University / Tech school students
Specification:
3 – Porosity Logs
| | |
| --- | --- |
| Format | On-demand |
| Duration | 3 hrs |
| Level | |
| Certificate | Yes |
| Language | English |
| Access | 1 Year 24/7 |
| Publisher | Ross Crain |
About the Publisher
Crain's Petrophysical Handbook

Store Name:

Crain's Petrophysical Handbook

E. R. (Ross) Crain, P.Eng. is a retired Consulting Petrophysicist and Professional Engineer living in Calgary, Alberta, Canada. In a career that spans 50+ years, he has specialized in integrated petro... Read More >
Read More
30-day money back guarantee
1-Year access
Secure encrypted payment
All Credit cards Accepted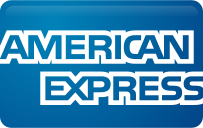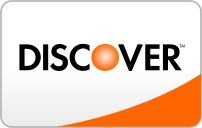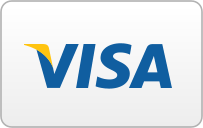 SKU:

PL 876961
Categories: Geophysics, Geosciences, Petrophysics
Tags: e-learning, Geosciences, on-demand, Petrophysics, porosity, Porosity Logs
Add to wishlist
Added to wishlist
Removed from wishlist
0
| | |
| --- | --- |
| Format | On-demand |
| Duration | 3 hrs |
| Level | |
| Certificate | Yes |
| Language | English |
| Access | 1 Year 24/7 |
| Publisher | Ross Crain |