HOT
Introduction to Well Completion
Add to wishlist
Added to wishlist
Removed from wishlist
2
| | |
| --- | --- |
| Format | On-demand |
| Duration | 1:30 hrs |
| Level | |
| Certificate | Yes |
| Language | English |
| Access | 1 Year 24/7 |
| Publisher | Sergey Chernenkov |
What you will learn
Broaden your knowledge on the main steps of completion operations, which are conducted after of the well's main drilling scope.
Description
"Excellent course for people who work in oilfield but do not have the opportunity to see how the completion is run – such as geoscience or production personnel. It is also a good training for drilling personnel to have a general idea of the job they will perform occasionally. Detailed introduction to lower and upper completion overall operations."
– Sebastien Bazin, Well Services and Completion Superintendent
For many people in our industry it is not very clear what is happening with the well after it is drilled and cased. Completion process often feels like "a dark side of the moon" for many oilfield specialists and engineers, who are not directly involved in this process. Drilling personnel tend to stand back once the well was cased, and for many other adjacent disciplines, the more important is to get the well on target while drilling and then to see the production rates. What happens in between, will be explained in this class. This course will give participants the introductory knowledge on the well completion process with detailed guiding through all main steps, but without going too deep in discussion of technologies and applications.
Prerequisites:
General knowledge on well architecture
Awareness on the oilfield terms
Beginner experience in drilling or adjacent specialties
Willingness to deepen the understanding of Well Completion operations
Curriculum
Well Preparation for Completion
Cement Bond Evaluation
Well Perforation
Lower Completion installation (with Gravel Pack)
Upper Completion installation
Christmas Tree (XMT) Installation
Good Completion Practices
Operations Timing (example)
Bonus Material:

Completion Diagram - real well example
Estimated time breakdown to execute completion installation with Jack-Up Rig
Detailed Surface Wellhead Diagram (as example)
Target Audience
Drilling personnel not specialized in well completions
Geologists and other geoscientists whose job does not include assistance in completion design
Logistics and warehouse officers involved into equipment transfer
Any other technical and non-technical personnel, who wants to gain awareness in post-drilling operations
Specification:
Introduction to Well Completion
| | |
| --- | --- |
| Format | On-demand |
| Duration | 1:30 hrs |
| Level | |
| Certificate | Yes |
| Language | English |
| Access | 1 Year 24/7 |
| Publisher | Sergey Chernenkov |
About the Publisher
Learn with Sergey Chernenkov

Store Name:

Learn with Sergey Chernenkov

I am experienced Completion, Workover & Well Interventions Engineer and Manager with over 30 years of diversified experience in E&P industry. I hold MSc-equivalent degree in Drilling Engineeri... Read More >
Read More
1 review for
Introduction to Well Completion
5.0
Introduction to Well Completion
30-day money back guarantee
1-Year access
Secure encrypted payment
All Credit cards Accepted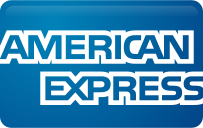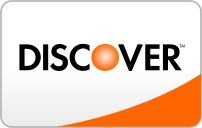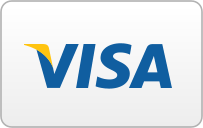 SKU:

PL 876926
Categories: Completion, E&P, Upstream, Well Engineering
Tags: e-learning, on-demand, well completion
Add to wishlist
Added to wishlist
Removed from wishlist
2
| | |
| --- | --- |
| Format | On-demand |
| Duration | 1:30 hrs |
| Level | |
| Certificate | Yes |
| Language | English |
| Access | 1 Year 24/7 |
| Publisher | Sergey Chernenkov |