Add to wishlist
Added to wishlist
Removed from wishlist
2
| | |
| --- | --- |
| Format | On-demand |
| Duration | 1 hr |
| Level | |
| Certificate | Yes |
| Language | English |
| Access | 1 Year 24/7 |
| Publisher | Ross Crain |
What you will learn
Gas effects and the impact of log scales on gas zone identification
Step-by-step procedures for calculations
"Computer-ready" mathematics
Exercises and worked examples for further study
Description
This quantitative course continues coverage of basic petrophysical analysis with an investigation of the effects of gas on logs, and our mathematical solution to the problem. You will learn that when both density and neutron logs are available on appropriate scales, we can sometimes recognize the presence of gas by an artifact called "gas cross-over". However, we can have gas with no cross-over and cross-over with no gas, so the technique is far from foolproof. This is where mud logs, production tests, and local knowledge help out. Three examples illustrate the topic.
Prerequisites
Crain's Integrated Petrophysics, Lectures 1 to 9 or equivalent background.
Basic understanding of geology and well logging.
Curriculum
Compatible Scale Logs for Gas Identification
Gas Effect in Sandstones and Shaly Sands
Add gas correction to the shale corrected density neutron complex lithology porosity model
Exercise 5: Shallow Gas in Clean and Shaly Sands
Exercise 6: Gas, Depleted Gas, Tar Sands
Exercise 7: Gas in Clean Sand, Shaly Sand, and Gas Shale/Silt
Target Audience
Those who wish to become proficient in petrophysical analysis or who need to manage or make use of petrophysical results will benefit from this course, including:
Managers,
Geologists,
Log analysts,
Geophysicists,
Reservoir engineers,
Completion engineers,
Stimulation engineers, and
University / Tech school students
Specification:
10 – Gas Sands
| | |
| --- | --- |
| Format | On-demand |
| Duration | 1 hr |
| Level | |
| Certificate | Yes |
| Language | English |
| Access | 1 Year 24/7 |
| Publisher | Ross Crain |
About the Publisher
Crain's Petrophysical Handbook

Store Name:

Crain's Petrophysical Handbook

E. R. (Ross) Crain, P.Eng. is a retired Consulting Petrophysicist and Professional Engineer living in Calgary, Alberta, Canada. In a career that spans 50+ years, he has specialized in integrated petro... Read More >
Read More
30-day money back guarantee
1-Year access
Secure encrypted payment
All Credit cards Accepted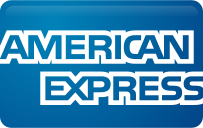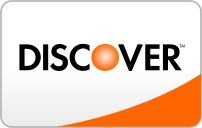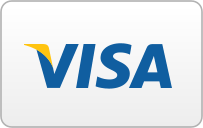 SKU:

PL 876971
Categories: Geophysics, Geosciences, Petrophysics
Tags: Crain's Petrophysical Handbook, e-learning, gas sands, Geosciences, on-demand, Petrophysics, Ross Crain Petrophysics
Add to wishlist
Added to wishlist
Removed from wishlist
2
| | |
| --- | --- |
| Format | On-demand |
| Duration | 1 hr |
| Level | |
| Certificate | Yes |
| Language | English |
| Access | 1 Year 24/7 |
| Publisher | Ross Crain |