Add to wishlist
Added to wishlist
Removed from wishlist
0
| | |
| --- | --- |
| Format | On-demand |
| Duration | 1 hr |
| Level | |
| Certificate | Yes |
| Language | English |
| Access | 1 Year 24/7 |
| Publisher | Ross Crain |
What you will learn
Understanding of Russian-style logs (1932 – present)
How to use these logs to explore in former Soviet Union countries
Calculations needed to perform Western-style analysis of these logs
Description
This course is an extension of Lecture 16 to include the ancient-style logs run in former Soviet Union countries and China from around 1932 to the present day. If you plan to explore or develop properties in these locations, you need to know the log types and analysis methods that can be used to define the play. You will learn the specialized skills used to translate the curve names and log presentations into more familiar terms as used in the West. Analysis techniques that are commonly used here can then be applied in the same manner as we would use for ancient logs (logs run prior to 1960). Examples and case histories illustrate the topic.
Prerequisites
Crain's Integrated Petrophysics, Lectures 1 to 13 and 16 or equivalent background.
Basic understanding of geology and well logging.
Curriculum
Introduction To Russian-Style Logs
Electrical Survey (BKZ)
Normal Curve (Potential, PZ)
Lateral Curve (Gradient, GZ)
Russian Core Analysis
Gamma Ray Log (GK)
Neutron Log (NGK)
Density Log (GGK)
Sonic Log (AK)
Shale Volume, Porosity, Water Saturation
Case Histories
Exercise 17
Target Audience
Those who wish to understand the wealth of useful information buried in ancient logs, especially those hidden away unused in existing well files, including:
Petrophysicists,
Log analysts,
Geophysicists,
Geologists,
Reservoir engineers, and
University / Tech school students
Specification:
17 – Russian Logs
| | |
| --- | --- |
| Format | On-demand |
| Duration | 1 hr |
| Level | |
| Certificate | Yes |
| Language | English |
| Access | 1 Year 24/7 |
| Publisher | Ross Crain |
About the Publisher
Crain's Petrophysical Handbook

Store Name:

Crain's Petrophysical Handbook

E. R. (Ross) Crain, P.Eng. is a retired Consulting Petrophysicist and Professional Engineer living in Calgary, Alberta, Canada. In a career that spans 50+ years, he has specialized in integrated petro... Read More >
Read More
30-day money back guarantee
1-Year access
Secure encrypted payment
All Credit cards Accepted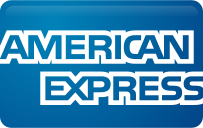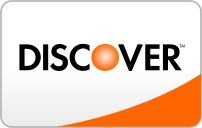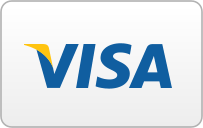 SKU:

PL 876978
Categories: Geophysics, Geosciences, Petrophysics
Tags: e-learning, Geosciences, on-demand, Petrophysics, Ross Crain Petrophysics, Russian Logs
Add to wishlist
Added to wishlist
Removed from wishlist
0
| | |
| --- | --- |
| Format | On-demand |
| Duration | 1 hr |
| Level | |
| Certificate | Yes |
| Language | English |
| Access | 1 Year 24/7 |
| Publisher | Ross Crain |