HOT
Fluid Migration and Accumulation within the Mississippian
Add to wishlist
Added to wishlist
Removed from wishlist
1
| | |
| --- | --- |
| Format | On-demand |
| Duration | 1 hr |
| Level | |
| Certificate | Yes |
| Language | English |
| Access | 1 Year 24/7 |
| Publisher | AAPG |
What you will learn
Description
Water cut is a big factor in gauging the success of horizontal drilling in the Mississippi Lime Play (MLP). The contributing factors are related in part to the spectrum of producing lithofacies and reservoir quality encountered that varies laterally and vertically, sometimes dramatically. As the extent of the play has increased, so have the types of reservoirs including conventional tripolite, spiculite, and dolomite reservoirs that may or may not be affected by Pennsylvanian karst. Conventional reservoirs are typically in transition when sufficient oil column is not present to lead to irreducible water saturation, inherently leading to variable water cuts based on height about free water and types of pores that are present.
Unconventional reservoir such as tight, dark organic-bearing dolomitic and silty lithofacies of the "Cowley" are often interbedded the spicultic and dolomitic conventional reservoirs. These rocks with sufficient oil prone organic matter and thermal maturity can locally become self- sourced reservoirs and possibly charge adjoining conventional reservoirs. Coupled with a thick thermally mature Woodford or Chattanooga Shale and fracturing, a hydrocarbon sweet spot is likely.
The structural history during and after the Mississippian with the development of the Arkoma and Anadarko basins and surrounding uplifts led to early thermal maturity of the Woodford Shale that goes back as far to the early Pennsylvanian. Evidence notable wrench faulting peaked in Atokan and Morrowan time in the Anadarko Basin extending well into Kansas.This dynamic setting lead to reactivation of basement weaknesses with both compressional strike-slip and transtensional faults that appear to closely tied to hydrocarbon migration fairways in the northern Midcontinent.
Curriculum
Mississippi Lime Play Definition
Relevant Structural Elements of Arkoma and Anadarko Basin

MLP in Southern Kansas

Strike-Slip Faults

Proterozoic Correlations and Chester Isopach delemiting Incised Valley System

Pleasant Prairie Structural block & Seismic Section HW 60 Trend

SW-NE Core Transect of Mississipian
West Side of Cross Section

Source Rocks

Hydrocarbon Accumulation in Harper County

C02 Plume from Laterst Simulation of Mississippian pilot

Cowley Facies in SW to NE Cross Section, Factors in water cut & Summary
Target Audience
This course is ideal for individuals involved in Shales in the Mid-Continent Region and the Mississippi Limestone Play.
Specification:
Fluid Migration and Accumulation within the Mississippian
| | |
| --- | --- |
| Format | On-demand |
| Duration | 1 hr |
| Level | |
| Certificate | Yes |
| Language | English |
| Access | 1 Year 24/7 |
| Publisher | AAPG |
About the Publisher
AAPG

Store Name:

AAPG

American Association of Petroleum Geologists Since its founding in 1917, the American Association of Petroleum Geologists has been a pillar of the worldwide scientific community. The original purpo... Read More >
Read More
Fluid Migration and Accumulation within the Mississippian
30-day money back guarantee
1-Year access
Secure encrypted payment
All Credit cards Accepted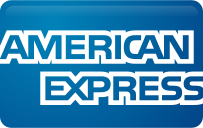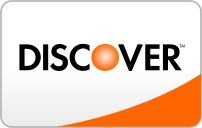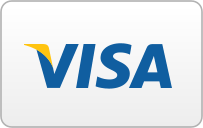 SKU:

PL 877017
Category: Geosciences
Tags: e-learning, Mississippian, on-demand
Add to wishlist
Added to wishlist
Removed from wishlist
1
| | |
| --- | --- |
| Format | On-demand |
| Duration | 1 hr |
| Level | |
| Certificate | Yes |
| Language | English |
| Access | 1 Year 24/7 |
| Publisher | AAPG |