HOT
7 – Quantitative Analysis Case History
Add to wishlist
Added to wishlist
Removed from wishlist
0
| | |
| --- | --- |
| Format | On-demand |
| Duration | 1 hr |
| Level | |
| Certificate | Yes |
| Language | English |
| Access | 1 Year 24/7 |
| Publisher | Ross Crain |
What you will learn
Learn how closely your answers match ground truth, namely core porosity and permeability, and initial production rate, including:
Understanding of the need to compare analysis results to ground truth
Step-by-step procedures for checking your work
Worked example for further study
Description
This quantitative course continues coverage of basic petrophysical analysis by presenting the case history for Exercise 1, which you wrapped up in the previous Lecture. You can revise your analysis to obtain a better match by adjusting parameters or log picks, but don't expect perfection. Two different core analyses on the same core demonstrate that lab data is not always perfect either. Treat all data as having reasonable possible error.
Prerequisites:
Crain's Integrated Petrophysics, courses 1 to 6 OR equivalent background.
Basic understanding of geology and well logging.
Curriculum
Case History - Exercise 1
Review Results for Exercise #1
Compare Results to Ground Truth
Integrate Logs, Cores, and Production History
Revise Log Analysis Picks and Parameters to Match Ground Truth - Calibration
Target Audience
Those who wish to become proficient in petrophysical analysis or who need to manage or make use of petrophysical results will benefit from this course, including:
Managers,
Geologists,
Log analysts,
Geophysicists,
Reservoir engineers,
Completion engineers,
Stimulation engineers, and
University / Tech school students
Specification:
7 – Quantitative Analysis Case History
| | |
| --- | --- |
| Format | On-demand |
| Duration | 1 hr |
| Level | |
| Certificate | Yes |
| Language | English |
| Access | 1 Year 24/7 |
| Publisher | Ross Crain |
About the Publisher
Crain's Petrophysical Handbook

Store Name:

Crain's Petrophysical Handbook

E. R. (Ross) Crain, P.Eng. is a retired Consulting Petrophysicist and Professional Engineer living in Calgary, Alberta, Canada. In a career that spans 50+ years, he has specialized in integrated petro... Read More >
Read More
7 – Quantitative Analysis Case History
30-day money back guarantee
1-Year access
Secure encrypted payment
All Credit cards Accepted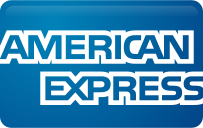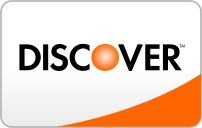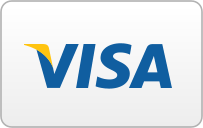 SKU:

PL 876967
Categories: Geophysics, Geosciences, Petrophysics
Tags: e-learning, Geosciences, on-demand, Petrophysics, quantitative models, Ross Crain
Add to wishlist
Added to wishlist
Removed from wishlist
0
| | |
| --- | --- |
| Format | On-demand |
| Duration | 1 hr |
| Level | |
| Certificate | Yes |
| Language | English |
| Access | 1 Year 24/7 |
| Publisher | Ross Crain |