HOT
14 – Rock Mechanical / Elastic Properties
Add to wishlist
Added to wishlist
Removed from wishlist
1
| | |
| --- | --- |
| Format | On-demand |
| Duration | 1:30 hrs |
| Level | |
| Certificate | Yes |
| Language | English |
| Access | 1 Year 24/7 |
| Publisher | Ross Crain |
What you will learn
Understanding of the various elastic properties of rocks
Step-by-step procedures for calculations
"Computer-ready" mathematics
Exercises and worked examples for further study
Description
This quantitative course covers the estimation of the mechanical properties of rocks, sometimes called elastic properties or elastic constants, from well log data. These properties are of vital importance in hydraulic fracture (stimulation) design and may influence horizontal well placement. You will learn the specialized skills needed to generate and quality control dynamic elastic properties, such as Shear Modulus, Poisson's Ratio, and Young's Modulus, using available well log and lab data. Examples and case histories illustrate the topic.
Prerequisites
Crain's Integrated Petrophysics, Lectures 1 to 13 or equivalent background.
Basic understanding of geology and well logging.
Curriculum
Mechanical Properties Basics
Elastic Constants Theory
Log Editing Basics
Calculating Mechanical Properties Of Rocks
Shear Modulus N
Poisson's Ratio PR
Bulk Modulus Kb
Bulk Compressibility Cb
Biot's Constant Alpha
Young's Modulus Y
Modulus of Compressibility Kc
Pore Compressibility Kp or Kf
Calibrating Dynamic to Static Constants
Case Histories
Exercise 14
Target Audience
Those who wish to understand the use of well log data in support of stimulation design, including:
Petrophysicists,
Log analysts,
Geophysicists,
Geologists,
Reservoir engineers,
Completion engineers,
Stimulation engineers, and
University / Tech school students
Specification:
14 – Rock Mechanical / Elastic Properties
| | |
| --- | --- |
| Format | On-demand |
| Duration | 1:30 hrs |
| Level | |
| Certificate | Yes |
| Language | English |
| Access | 1 Year 24/7 |
| Publisher | Ross Crain |
About the Publisher
Crain's Petrophysical Handbook

Store Name:

Crain's Petrophysical Handbook

E. R. (Ross) Crain, P.Eng. is a retired Consulting Petrophysicist and Professional Engineer living in Calgary, Alberta, Canada. In a career that spans 50+ years, he has specialized in integrated petro... Read More >
Read More
14 – Rock Mechanical / Elastic Properties
30-day money back guarantee
1-Year access
Secure encrypted payment
All Credit cards Accepted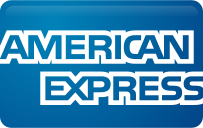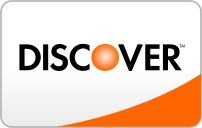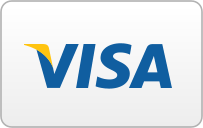 SKU:

PL 876975
Categories: Geophysics, Geosciences, Petrophysics
Tags: e-learning, Geosciences, on-demand, Petrophysics, rock properties, Ross Crain Petrophysics
Add to wishlist
Added to wishlist
Removed from wishlist
1
| | |
| --- | --- |
| Format | On-demand |
| Duration | 1:30 hrs |
| Level | |
| Certificate | Yes |
| Language | English |
| Access | 1 Year 24/7 |
| Publisher | Ross Crain |