Add to wishlist
Added to wishlist
Removed from wishlist
0
| | |
| --- | --- |
| Format | On-demand |
| Duration | 1 hr |
| Level | |
| Certificate | Yes |
| Language | English |
| Access | 1 Year 24/7 |
| Publisher | AAPG |
What you will learn
Description
Recent interest in unconventional gas resources has attracted several oil and gas explorers to sedimentary basins in Southern Quebec. The main target of this interest is the Middle Ordovician Utica Shale. Current knowledge of the area's geology led industry to subdivide the Shale-gas potential into different plays. JUNEX subdivided it into five different plays:
Medium- to deep-depth thermogenic Shale gas;
Shallow- to medium-depth thermogenic Shale gas;
Overthrusted Shale gas;
Biogenic Shale gas;
Intra- Appalachians sub-basin Shale gas.
To date, most operations have been performed in the medium-depth thermogenic Shale gas play (1000-2000 meters), located in the central part of the Saint Lawrence Lowlands. With OGIP estimates ranging from 25 to 350 Bcf per section, the play is definitely considered to be promising. However, other plays are also attractive and, over the past few years, JUNEX has worked intensively on the development of these new areas of exploration. They all have different potentials but also different economics and issues. Based on the exploration work realized by JUNEX over the past five years in Southern Quebec, the characteristics of the five plays, from a geological, geochemical, structural, and geophysical perspective, are reviewed. The five plays are described, based on the data available regarding the basin geology, shale mineralogy, organic-matter type, gas geochemistry, structural style, and infrastructure access. As a result, a new Shale gas potential map will be available for the Southern Quebec sedimentary basins.
Instructor:
Jean-Sébastien Marcil is Exploration Manager for Junex Inc. As such, he plans and manages the exploration work undertaken by the company. Junex is an oil and gas key player in Eastern Canada with exploration rights covering about 6.7 million acres. He is responsible for assessing the hydrocarbon potential of the company's license. Mr. Marcil has a BA in Geological Engineering and a MSc. in Structural Geology a Université Laval. He has worked in the field of exploration since 1997. During his career he has participated in projects in several regions of Quebec and Western Canada. He has been with Junex since 2001. He is an active member of the Ordre des Ingénieurs du Québec (since 1999) and the American Association of Petroleum Geologist (since 2004). His main professional interests include structural geology and geochemistry.
Curriculum
Quebec Oil and Gas
Simplified geology of Quebec O&G
Simplified history of Quebec O&G
Junex position of Quebec O&G
Building a large database
Quebec O&G exploration in N. American shale gas basin
Quebec Ordovician Shale despositional environment
Southern Quebec Paleozoic Shale Gas
Schematic Cross-section
Southern Quebec Shale Gas Plays
Utica Shale Gas
Quebec's Shale Gas Plays
Saint Lawrence Lowlands Ordovician Shales
Quebec Ordovician Shales versus Ohio Devonian Shales
Appalachian Shale Gas Play
Appalachian Shales
Organic Matter
Gas Geochemistry
Structural style
Reservoir parameters
Pilot Wells, testing and resource evaluation
Target Audience
Ideal for those who are involved in gas shale exploration and production, including:
Geologists;
Geophysicists;
Engineers; and
Other geoscientists
Specification:
Shale Gas in Quebec
| | |
| --- | --- |
| Format | On-demand |
| Duration | 1 hr |
| Level | |
| Certificate | Yes |
| Language | English |
| Access | 1 Year 24/7 |
| Publisher | AAPG |
About the Publisher
AAPG

Store Name:

AAPG

American Association of Petroleum Geologists Since its founding in 1917, the American Association of Petroleum Geologists has been a pillar of the worldwide scientific community. The original purpo... Read More >
Read More
30-day money back guarantee
1-Year access
Secure encrypted payment
All Credit cards Accepted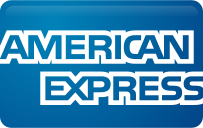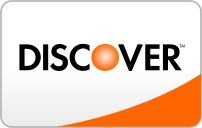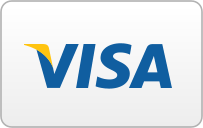 SKU:

PL 876959
Categories: Geosciences, Shale
Tags: e-learning, on-demand, Quebec, Shale
Add to wishlist
Added to wishlist
Removed from wishlist
0
| | |
| --- | --- |
| Format | On-demand |
| Duration | 1 hr |
| Level | |
| Certificate | Yes |
| Language | English |
| Access | 1 Year 24/7 |
| Publisher | AAPG |