on-demand
Downstream Virtual Conference
30-day money back guarantee
1-Year access
Secure encrypted payment
All Credit cards Accepted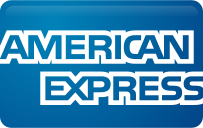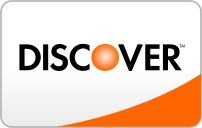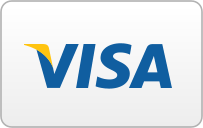 Add to wishlist
Added to wishlist
Removed from wishlist
2
| | |
| --- | --- |
| Duration | 3 days |
| Format | Live Virtual, On-demand |
| Language | English |
| Publisher | Reuters Events |
What you will learn
Assess the Bigger Impact on Downstream: Come together with the industry's biggest and most trusted voices to identify and assess the impact on the downstream industry.
Overcome Barriers to Survival: Get front line insights on how to navigate the biggest hurdles to the Downstream & Chemical Industry in 2020 and beyond.
Identify Innovation Unlocking Success: The winners in our industry will be those who are quick to adapt and innovate. Let us help you on your journey to the ultimate optimal efficiency.
Don't be left behind: As the largest Downstream event in the world, we are the no.1 destination to come together, identify and discuss the biggest challenges and opportunities in downstream – can you afford to be the one that doesn't attend?
Description
In collaboration with Reuters, we'd like to invite you to join the 3-Day DOWNSTREAM VIRTUAL CONFERENCE on June 9, 10 and 11, 2020. This virtual event will have over 40 sessions to choose from and over 150 downstream executive speakers providing real-time case studies, lessons learned and future outlooks across our 3 core verticals:
Engineering & Construction,
Reliability, Maintenance & Turnarounds and
Supply Chain & Logistics.
Join the 15,000+ downstream professionals tuning in live and on-demand!
Curriculum
Day One - June 9: Engineering & Construction
Driving Diversity In Adversity
Does the Downstream Value Chain Return to Normal?
Impact of Covid-19 on the Downstream Industry
Par Petroleum on the Impact on Downstream
Project contracting strategies for different circumstances
Driving Productivity Through Alternative Contract Strategy
Recovering from this latest challenge - Recommendations from the Project Execution side of the industry
This Is What Productivity Looks Like
Delivering Successful Downstream Storage Solutions on an EPFC Basis
Construction Innovations Driving Efficiency
Financing a new, full-conversion refinery during pandemic and oil price wars
Project Resource & Procurement Management
Precision Piping Session
Going Digital - What Better Time?
Day Two - June 10: Reliability, Maintenance & Turnarounds
Downstream's Labor Dilemma
How To Mitigate The Loss Of Experienced Talent From The Industry?
Designing an Entrepreneurial Environment for Reliability
Symphony Azima AI Presentation - plus live Q&A
State-Based Control
Connected Workforce - Digitalization of Maintenance & Turnaround Operations
Mitigating the Risks of On Stream Stud Replacement on 4 & 8 Bolt Flanges
Implementing an Effective Reliability Strategy
Success Strategies - Integration Of The Capital Project Into Turnarounds
Organics Challenges in Water Cycle Management - Understanding Competing Technologies
Covid-19 Impacts To Turnarounds
Lunchtime Keynote - Covid-19 and the Oil Price Crash – What does this mean for our maintenance & turnarounds community?
Dow - Crisis Management Team Response To The Impacts of Covid-19
Digital Reliability - Learning From Equipment Failures
Reliability Web Session
Creating the Smart Asset - Technology Toolbox for Success
Fireside Chat
Turnaround Planning and Execution In Unprecedented Times
Day Three - June 11: Supply Chain & Logistics
Supply chain during and after Covid-19
Supply Chain Resilience in the Petrochemical Industry - COVID-19 & Oil Price Crash
Dynamic Global Trade Outlook - Impacts on the Petrochemical Industry
Dynamic Global Trade Outlook - Industry Leaders Panel Discussion
Port Houston: Plastics' Leading Export Gateway
Supply Chains of the Future
Next-Generation Supply Chain Visibility for Petrochemical Shippers
Digital Strategy in Petrochemical Producer Supply Chains
Case Study: Veson Nautical
Navigating the New Normal & The Road to Recovery in Houston
'All Access' Petrochemicals: Diversity & Inclusion in the Supply Chain Industry
Starting the Sustainability Journey in Supply Chain
America's Trucking Industry Update: In It for The Long Haul
Best Practices for a Sustainable Supply Chain: Industry Research Overview
Target Audience
Employees of Petrochemical, Chemical, Refining or LNG plant owner/operator or EPC company such as ExxonMobil, Shell Chemical, Westlake Chemical or Bechtel, Wood, Worley etc., in a technical role.
Employees of companies that sell solutions to Downstream Producer Companies, such as Consultants, Solution/Service Providers, Tool/Equipment Providers, Technology/Software Providers etc.
Sales, marketing or business development personnel.
Specification:
Downstream Virtual Conference
| | |
| --- | --- |
| Duration | 3 days |
| Format | Live Virtual, On-demand |
| Language | English |
| Publisher | Reuters Events |
About the Publisher
Reuters Events

Store Name:

Reuters Events

Grown through endeavour… powered by results Founded as FCBI round a kitchen table in 1990, originally with a focus on emerging markets, the company has grown organically in size and influence ever s... Read More >
Read More
Downstream Virtual Conference
30-day money back guarantee
1-Year access
Secure encrypted payment
All Credit cards Accepted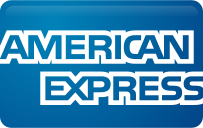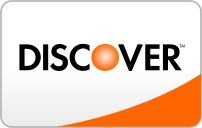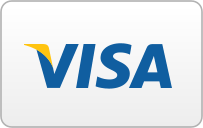 SKU:

RT-876882282
Categories: Downstream, Maintenance, Petrochemical
Tags: downstream conference, downstream event, Event, Oil and Gas, online, virtual conference, webinar
Add to wishlist
Added to wishlist
Removed from wishlist
2
| | |
| --- | --- |
| Duration | 3 days |
| Format | Live Virtual, On-demand |
| Language | English |
| Publisher | Reuters Events |