Add to wishlist
Added to wishlist
Removed from wishlist
0
| | |
| --- | --- |
| Format | On-demand |
| Duration | 1 hr |
| Level | |
| Certificate | Yes |
| Language | English |
| Access | 1 Year 24/7 |
| Publisher | Ross Crain |
What you will learn
Understanding of how dipmeter and image logs really work
Understanding of how processing parameters affect results
Calculations needed to manipulate dip data
Description
This course covers the topics needed to understand dipmeter and image log data acquisition and processing. You will learn how processing parameters affect dip results and how to select and quality control parameters to obtain dip angles that are meaningful in a particular geological environment. You will also learn the specialized knowledge needed to calculate dip rotation, true vertical depth, true stratigraphic thickness, and more. Illustrated with numerous examples specific to each topic.
Prerequisites
Crain's Integrated Petrophysics, Lectures 1 to 13 or equivalent background.
Basic understanding of geology and well logging.
Curriculum
Introduction To Dip and Image Logs
Evolution of the Dipmeter Concept
Modern Dipmeters
Basic Continuous Dipmeter Calculations
High Resolution Dipmeter
Determining Dip By Clustering and Pooling
Pattern Recognition Dip Calculations
Stratigraphic High Resolution Dipmeter
Formation Imaging From Dipmeters
Resistivity Microscanner Imaging
Dipmeter Advisor - An Expert System
Auxiliary Dipmeter Presentations
Dip Subtraction and Rotation
True Stratigraphic and True Vertical Thickness
True Vertical Depth
Exercise 18
Target Audience
Those who wish to understand the wealth of useful information buried in dipmeter and image logs, especially those hidden away unused in existing well files, including:
Petrophysicists,
Log analysts,
Geophysicists,
Geologists,
Reservoir engineers, and
University / Tech school students
Specification:
18 – Dipmeter Tools
| | |
| --- | --- |
| Format | On-demand |
| Duration | 1 hr |
| Level | |
| Certificate | Yes |
| Language | English |
| Access | 1 Year 24/7 |
| Publisher | Ross Crain |
About the Publisher
Crain's Petrophysical Handbook

Store Name:

Crain's Petrophysical Handbook

E. R. (Ross) Crain, P.Eng. is a retired Consulting Petrophysicist and Professional Engineer living in Calgary, Alberta, Canada. In a career that spans 50+ years, he has specialized in integrated petro... Read More >
Read More
30-day money back guarantee
1-Year access
Secure encrypted payment
All Credit cards Accepted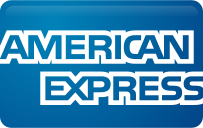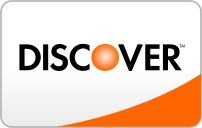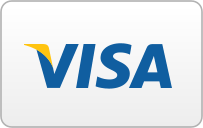 SKU:

PL 876979
Categories: Geophysics, Geosciences, Petrophysics
Tags: Dipmeter Tools, e-learning, Geosciences, on-demand, Petrophysics
Add to wishlist
Added to wishlist
Removed from wishlist
0
| | |
| --- | --- |
| Format | On-demand |
| Duration | 1 hr |
| Level | |
| Certificate | Yes |
| Language | English |
| Access | 1 Year 24/7 |
| Publisher | Ross Crain |