Add to wishlist
Added to wishlist
Removed from wishlist
1
| | |
| --- | --- |
| Format | On-demand |
| Duration | 2 hrs |
| Level | |
| Certificate | Yes |
| Language | English |
| Access | 1 Year 24/7 |
| Publisher | Ross Crain |
What you will learn
The log response equation, definitions of important terms, and an overview of Archie's equations which govern how we determine hydrocarbons from water, including:
Foundation for all future lectures in petrophysical analysis
Basic definitions of important terms
Underlying mathematical principles of petrophysical analysis
Description
This quantitative course continues coverage of basic petrophysical analysis with a discussion of the log analysis model. This is the foundation Lecture for all of quantitative petrophysical analysis. You may think you know all this, but l'll bet you will find at least one new concept here.
Pre-requisites:
Crain's Integrated Petrophysics, Course 1 to 3 OR equivalent background.
Basic understanding of geology is helpful but not required.
Curriculum
The Basic Petrophysical Analysis Model
The Log Response Equation
Definitions Needed to Understand Petrophysics
Quicklook Analysis Rules
Archie's Laws
Exercises
Target Audience
Those who wish to become proficient in petrophysical analysis or who need to manage or make use of petrophysical results will benefit from this course, including:
Managers,
Geologists,
Log analysts,
Geophysicists,
Reservoir engineers,
Completion engineers,
Stimulation engineers, and
University / Tech school students
Specification:
4 – Log Response
| | |
| --- | --- |
| Format | On-demand |
| Duration | 2 hrs |
| Level | |
| Certificate | Yes |
| Language | English |
| Access | 1 Year 24/7 |
| Publisher | Ross Crain |
About the Publisher
Crain's Petrophysical Handbook

Store Name:

Crain's Petrophysical Handbook

E. R. (Ross) Crain, P.Eng. is a retired Consulting Petrophysicist and Professional Engineer living in Calgary, Alberta, Canada. In a career that spans 50+ years, he has specialized in integrated petro... Read More >
Read More
30-day money back guarantee
1-Year access
Secure encrypted payment
All Credit cards Accepted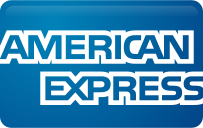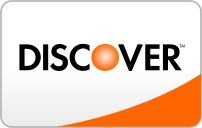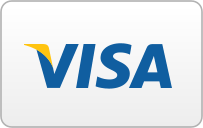 SKU:

PL 876964
Categories: Geophysics, Geosciences, Petrophysics
Tags: e-learning, Geosciences, Log Response, on-demand, Petrophysics
Add to wishlist
Added to wishlist
Removed from wishlist
1
| | |
| --- | --- |
| Format | On-demand |
| Duration | 2 hrs |
| Level | |
| Certificate | Yes |
| Language | English |
| Access | 1 Year 24/7 |
| Publisher | Ross Crain |