new
The 6th Annual IoT in Oil & Gas Conference
Secure encrypted payment
All Credit cards Accepted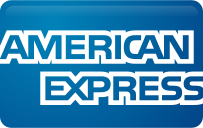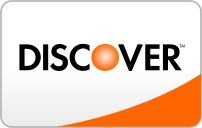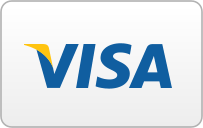 Add to wishlist
Added to wishlist
Removed from wishlist
2
| | |
| --- | --- |
| Duration | 2 days |
| Format | Event |
| Language | English |
| Publisher | Energy Conference Network |
What you will learn
The 2019 event attracted 600+ attendees, 80+ speakers and 70+ sponsors. In 2020 the Energy Conference Network will continue to gather the best and brightest from all over the globe in an effort to give you access to information you can take back to the office and use every day. From energy transition, increasingly volatile oil prices, disruptive technologies, intensified global competition and government regulations, the oil & gas industry faces tough challenges ahead. Let the 6th Annual IoT in Oil & Gas Virtual Conference give you the confidence to face them head-on.
Tickets for Live Streaming $300.
Description
The dual-shocks of the global pandemic and oil price collapse has increased the urgency for operators to fast-track their  digital transformation programs.
Automation, sensors, digital twins, AI, drones – all reduce operating costs and aide in social distancing, crucial to surviving the present and thriving in the future.
The IoT in Oil & Gas Virtual Conference is returning for its sixth-consecutive year. This trusted event, held virtually in 2020, will once again bring together our ever-increasing community of stakeholders, including operators, EPCs, drilling companies and technology solution providers, to debate the crucial challenges, issues and emerging trends shaping the digital transformation of oil & gas.
In today's oil & gas environment, leading operators are looking for strategies to maximize efficiencies and protect the bottom line. This industry can no longer just focus on short-term cost-cutting exercises; there must be investment in emerging technologies and digital transformation in order to survive.
The 2020 program will address the oil & gas industry's concerns of operating in a low-cost, post-COVID-19 environment by focusing on topics with proven solutions for the upstream, midstream and downstream sectors such as:
Digital transformation
Using technology to reduce carbon emissions
Low cost sensors
Edge computing
Artificial intelligence (AI)
Cloud computing
Cybersecurity
Remote communications
Digital twins
Blockchain
IoT investment
Curriculum
Technology Leaders Panel - Doubling down on digital – why investment in digital technology is more important than ever
Interview – Marathon's Digital Transformation Journey
Digital Keynote – Will you be a casualty or a catalyst of change?
The Role of Digital / Virtual in the Oil and Gas Future of Work
Panel – Using digital technology to reduce carbon emissions
Panel - The next generation of IoT – the convergence of edge and AI
Panel - The role of start-ups and investors in driving innovation
A Day in the life of Industrial IoT Data - Excellence in Digital Mastery
Panel – How secure is IoT – a look at cybersecurity best practices
Challenges and advances in IIoT Cyber-Security
Assessing risks from IoT devices
Open Process Automation – Technology Unlocking Business Value
Panel – Advanced analytics, ML and AI
Panel –Different innovation models to spur digital transformation
Digital Transformation during Times of Uncertainty
11:10 AM
 - 11:40 AM
 CDT
 / 
12:10 PM
 - 12:40 PM
 Your local time
   (30 Min)
Real Time Monitoring and Control – "The Future is Now"
Digital Transformation in the New World
Panel: Data Interoperability, Standards and Platforms
Digital Twins and Digital Threads
Enabling Next Generation Connected Workers
Case Study: Parsley Energy - IoT enabled real-time completion monitoring and optimization
Digital Transformation – the downstream perspective
Practical Demonstration of Digital Framework and Digital Technologies implementation using Hyperledger Fabric, IIoT, RPA, AI, GPS and Cloud
Target Audience
Professionals in charge of:
Digital Transformation
Data
Operations
Technology
Automation
Innovation
SCADA
Continuous Improvement
Projects
Asset Management
HR
Maintenance
Finance
From
Upstream, Midstream and Downstream Oil and Gas Operators
Drilling contractors
Service companies
Consultants
Technology Innovators
and anyone interested in contributing to the digital transformation of the oil and gas sector.
Specification:
The 6th Annual IoT in Oil & Gas Conference
| | |
| --- | --- |
| Duration | 2 days |
| Format | Event |
| Language | English |
| Publisher | Energy Conference Network |
About the Publisher
Energy Conference Network

Store Name:

Energy Conference Network

The Energy Conference Network focuses on delivering unique market intelligence and profitable business relationships through intensively researched and exemplarily delivered conferences. Over the p... Read More >
Read More
The 6th Annual IoT in Oil & Gas Conference
Secure encrypted payment
All Credit cards Accepted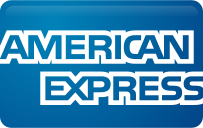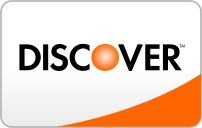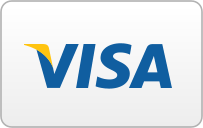 SKU:

ECN-28827699
Categories: IT, Operations
Tags: blockchain, Energy Conference Network, Event, internet of things, iot, Oil and Gas Events, oil and gas IoT, ondemand, online
Add to wishlist
Added to wishlist
Removed from wishlist
2
| | |
| --- | --- |
| Duration | 2 days |
| Format | Event |
| Language | English |
| Publisher | Energy Conference Network |