on-demand
Introduction to TIBCO Spotfire
Add to wishlist
Added to wishlist
Removed from wishlist
1
| | |
| --- | --- |
| Format | On-demand |
| Duration | 4 hrs |
| Level | |
| Certificate | Yes |
| Language | English |
| Access | 1 Year 24/7 |
| Publisher | Shakeel Muhajir |
What you will learn
This course teaches the fundamentals of TIBCO Spotfire. You will learn how to add data to a Spotfire file and how to create core visualizations such as Bar charts, Line charts, Combination charts, Pi charts and Tables.  The participants will also learn how to interact with the analysis using the built-in features to detect trends, gain actionable insights and export analysis or parts of it to different tools for distribution or record keeping.
Description
Oil & Gas industry is known to be data rich but information poor.  An intuitive analytical tool like TIBCO Spotfire enables Oil & Gas professionals to quickly load data and analyze hidden trends by developing rich visualizations. Once the visualizations are developed; users may slice & dice the data to fit their analytical requirements from session to session and from user to user.
TIBCO Spotfire is an advanced data analytical & visualization tool that enables merging of data from multiple different sources. You can then perform data transformation and bring in advance statistical analysis using the built-in statistical tools or coding your own algorithms using R language.  The users may also extend the tool's functionality using the Iron Python scripting or Microsoft C# programming language.
Spotfire makes for a great presentation tool due to its on-the-fly filtering capability and powerful and attractive visualizations, as users may respond to any questions on the fly and not having to say, "I'll get back to you."
Prerequisite:
This is a hands-on training, so we provide you with the dataset excel file for you to use, as well as 2 Tibco files for the Chart and Table exercises. You'll need to have Tibco Spotfire software installed in order to practice what is taught (a link to download a trial version from Tibco's official website is included in the course material for your convenience).
Curriculum
Spotfire Interface Intro
Adding Data
Bar Charts
Combination Charts
Pie Charts
Tables
Saving
Exporting & Printing
---
Hands-on Material:

Spotfire Follow-along files (dxp)
Exercises (dxp)
Data file (Excel)
Target Audience
Engineers & Engineering Technicians
Project Managers
Data techs & IT Personnel
Reporting/Data analysts
Strategy Planners
Anyone who currently uses Excel for charts and reporting
Specification:
Introduction to TIBCO Spotfire
| | |
| --- | --- |
| Format | On-demand |
| Duration | 4 hrs |
| Level | |
| Certificate | Yes |
| Language | English |
| Access | 1 Year 24/7 |
| Publisher | Shakeel Muhajir |
About the Publisher
Shakeel Muhajir

Store Name:

Shakeel Muhajir

I started my career as a software developer more than 26 years ago and most of those years have been spent in Oil & Gas industry. Since 2010 I have been mostly doing Spotfire consulting & trai... Read More >
Read More
Introduction to TIBCO Spotfire
30-day money back guarantee
1-Year access
Secure encrypted payment
All Credit cards Accepted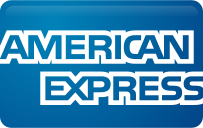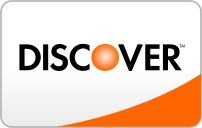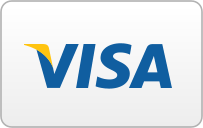 SKU:

PL 876933
Categories: IT, Project Management, Software
Tags: data visualization, e-learning, IT, on-demand, online, Production, Tibco Spotfire
Add to wishlist
Added to wishlist
Removed from wishlist
1
| | |
| --- | --- |
| Format | On-demand |
| Duration | 4 hrs |
| Level | |
| Certificate | Yes |
| Language | English |
| Access | 1 Year 24/7 |
| Publisher | Shakeel Muhajir |