View cart
"Introduction To Process Control & Instrumentation" has been added to your cart.
HOT
How to Troubleshoot PLCs
Add to wishlist
Added to wishlist
Removed from wishlist
1
| | |
| --- | --- |
| Format | On-demand |
| Duration | 4 hrs |
| Level | |
| Certificate | Yes |
| Language | English |
| Access | 1 Year 24/7 |
| Publisher | Jim Joros |
What you will learn
In this 4-hour course, students will learn the basics about PLC Troubleshooting along with hands-on practice using an emulator that you can download from Rockwell Automation. In the course, you will find 6 essentials for troubleshooting, which include: Understanding the difference between Relay logic and Ladder Logix, the functionality of I/O Modules,  -XIO instructions, -XIC instructions, -OTE instructions and how to think like a processor. In the hands-on portion of the course, you will learn how to configure a RS232 Driver, How to Commission a new processor, How to Save – download and go line, How to Write programs that enhance your understanding of how a processor thinks and, How to apply powerful tips for troubleshooting that will place you ahead of the curve.
Description
This is a "Hands On PLC Troubleshooting" course using the Allen Bradley SLC 500 (DH485) Emulator. The goal of the course is two-fold:
To provide "Hands On Training" that is affordable.
To create confidence and success in troubleshooting PLCs.
Whether you are new to the world of PLCs or just want to sharpen your troubleshooting skills, then this course is for you!
ISBN 978-0-9960213-9-5
Curriculum
Part I will cover the 6 essentials for troubleshooting which are:
Understanding the difference between Relay logic and Ladder Logix
Understanding the functionality of I/O Modules
Understand the -XIO instructions
Understand the -XIC instructions
Understand the -OTE instructions
Think like a processor
In Part II of this course, you will experience "hands-on" learning using the Allen Bradley 500 Emulator and will learn:
How to configure a RS232 Driver
How to Commission a new processor
How to Save - download and go line
How to Write programs that enhances your understanding of how a processor thinks
How to apply powerful tips for troubleshooting that will place you ahead of the curve
Target Audience
Automation Technicians and Engineers,
PLC Technicians,
Electrical Engineers,
Plant Maintenance, and
Operational Professionals
Specification:
How to Troubleshoot PLCs
| | |
| --- | --- |
| Format | On-demand |
| Duration | 4 hrs |
| Level | |
| Certificate | Yes |
| Language | English |
| Access | 1 Year 24/7 |
| Publisher | Jim Joros |
About the Publisher
Jim

Store Name:

PLC for Oil and Gas

Jim Joros, known as the PLC Guru has over 40 years of experience in the electrical field ranging from rewinding motors, a Motor Room Electrician in a 80" Rolling Mill to an Electrical Control Techni... Read More >
Read More
30-day money back guarantee
1-Year access
Secure encrypted payment
All Credit cards Accepted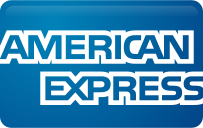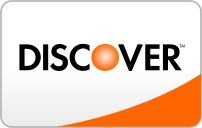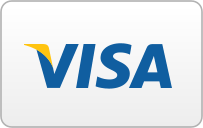 SKU:

PL 876921
Categories: Automation, Instrumentation, IT, Maintenance, Petrochemical
Tags: e-learning, on-demand, Troubleshooting PLC
Add to wishlist
Added to wishlist
Removed from wishlist
1
| | |
| --- | --- |
| Format | On-demand |
| Duration | 4 hrs |
| Level | |
| Certificate | Yes |
| Language | English |
| Access | 1 Year 24/7 |
| Publisher | Jim Joros |