new
Introduction to Geothermal Energy
Add to wishlist
Added to wishlist
Removed from wishlist
2
| | |
| --- | --- |
| Format | On-demand |
| Duration | 8 hrs |
| Level | |
| Certificate | Yes |
| Language | English |
| Access | 1 Year 24/7 |
| Publisher | AAPG |
What you will learn
This 8-hour workshop is an introduction to geothermal resources and energy, and will provide a foundation for participants to subsequently deep-dive into any specific areas of interest within the field of geothermal energy. The concepts, political and legal aspects of geothermal energy will be covered in the workshop. Participants are assumed to have a basic overview knowledge of geology, science, math, and engineering.
Description
This 8-hour Introduction to Geothermal course will introduce and cover the entire field of geothermal energy. It starts with an overview of what geothermal energy is, how it's generated, pros and cons, latest developments and trends, then it discusses engineering and geological systems, and finally regulatory and legal aspects. At a conceptual level, political aspects will also be covered. This course will not get "into the weeds" on topics, but will provide a foundation for participants to subsequently deep-dive into any specific areas of interest.
Upon completion of this course, you will be able to describe different types of geothermal systems, explain how to locate economic geothermal systems, describe the ways in which geothermal energy is developed, maintained and used in energy storage, describe the different types of geothermal energy plants, with pros and cons of each, discuss geothermal case studies from around the world, explain current legal and political developments with respect to geothermal energy development and regulation.
A basic freshman-level knowledge of geology, science, math and engineering is assumed.
The course includes videos, presentations, and a bibliography of additional resources.
Presented by These World-Class Geothermal Experts:

Ken Wisian Ph.D.: Major General USAF (retired), is responsible for coordinating environmental related research. He came to the Bureau from the Center for Space Research. Previously, Dr. Wisian was a senior state executive responsible for disaster recovery, oil spill prevention and response, and coastal infrastructure and environmental protection for Texas. As a military officer, General Wisian participated or lead military disaster response efforts for the Shuttle Columbia crash and multiple hurricanes. Dr. Wisian is a geophysicist whose main research is in geothermal systems, modeling, and instrumentation & data analysis . Other current research includes; autonomy/drones, applied gravity, planetary geology/space exploration, infrastructure resiliency and international relations.

Sabodh Garg Ph.D: President of Reservoir Engineering and Principal Reservoir Engineer at Geologica. He has collaborated with Geologica on numerous projects over the last 10 years through his previous position as program manager of resource technology for Leidos and Science Applications International Corporation – SAIC. He has been an active participant in geothermal R&D since the mid-1970's and specializes in geothermal reservoir engineering, geophysical survey interpretation, resource assessment, and development planning. He has carried out technical studies in geothermal reservoir mechanics, pressure transient analysis, multi-phase non-isothermal flow, rock mechanics, and the behavior of geopressured reservoirs. Dr. Garg has served on numerous geothermal and energy-related boards and panels, including Geothermics, Energy Sources, U.S. Academy of Sciences, and DOE review panels, and is recipient of the GRC Special Achievement Award (2001), the GRC 2003 Joseph W. Aidlin Award, and the GRC 2017 Hank Ramey Reservoir Engineering Award.

Justin Birdwell: a research engineer and geochemist with the USGS Energy Resources Program's Gulf Coast Petroleum Systems Research project, and his research focuses on unconventional petroleum resource assessment in Gulf Coast, Rocky Mountain, and Alaskan basins, geochemical characterization of source rocks and petroleum, and development of geochemical reference materials. Justin is the current president of the AAPG Energy Minerals Division (EMD; 2021-2022), an Associate Editor of AAPG Bulletin, and a member of the AAPG House of Delegates representing the Rocky Mountain Association of Geologists.
Malcolm Ross Ph.D.: is an innovation-focused geoscientist. Now a consultant, he recently worked for the New Energies Research & Technology Team at Shell, focusing on pre-strategic opportunities in the New Energies space, especially geothermal energy. He continues to teach a GIS class at Rice University. While in the Shell GameChanger team, he discovered, funded, and mentored numerous startups, including those focused on geothermal topics, and helped lead the Shell Ocean Discovery XPRIZE as a science advisor and judge. He holds degrees from Rice University (Ph.D.), the University of Texas (M.S.), and Colgate University (B.A.). He is currently focused on building networks of people and companies focused on accelerating commercial geothermal opportunities and R&D to meet the rising tide of expectation for a sustainable low-carbon world.

Spencer Nelson: Managing Director of Research and New Initiatives at ClearPath. He leads ClearPath's research on the cheapest path to energy system decarbonization. Spencer works with industry, national labs and other stakeholders to develop insights that guide both ClearPath's work and broader carbon mitigation advocacy efforts. Prior to this role, he was a lead architect of the Energy Act of 2020, which is the first comprehensive energy legislation enacted in over a decade and comprises over 40 different clean energy bills.
Kathleen Callison J.D., M.M.A.: is the company principal of Callison Water and Geothermal Consulting, offering over thirty years' experience in natural resources-related planning, agreements, permitting and litigation, focused on water and geothermal resources, as well as utility planning and development and project administration.

Michael E. Webber Ph.D.: Josey Centennial Professor in Energy Resources at the University of Texas at Austin and CTO of Energy Impact Partners, a $2 billion cleantech venture fund. From September 2018 to August 2021, Webber was based in Paris, France where he served as the Chief Science and Technology Officer at ENGIE, a global energy & infrastructure services company. Webber's expertise spans research and education at the convergence of engineering, policy, and commercialization on topics related to innovation, energy, and the environment. His book Power Trip: the Story of Energy was published in 2019 by Basic Books with an award-winning 6-part companion series that aired on PBS, Amazon Prime and iTunes starting Earth Day 2020. He was selected as a Fellow of ASME (the American Society of Mechanical Engineers) and as a member of the 4th class of the Presidential Leadership Scholars, which is a leadership training program organized by Presidents George W. Bush and William J. Clinton. Webber has authored more than 400 publications, holds 6 patents, and serves on the advisory board for Scientific American. A successful entrepreneur, Webber was one of three founders in 2015 for an educational technology startup, DISCO Learning Media, which was acquired in 2018. Webber holds a B.S. and B.A. from UT Austin, and M.S. and Ph.D. in mechanical engineering from Stanford University. He was honored as an American Fellow of the German Marshall Fund and an AT&T Industrial Ecology Fellow on four separate occasions by the University of Texas for exceptional teaching.
The American Association of Petroleum Geologists (AAPG) does not endorse or recommend any products and services that may be cited, used or discussed in AAPG publications or in presentations at events associated with AAPG.
Curriculum
Introduction and overview of Geothermal - Ken Wisian
Geology of Geothermal Systems - Justin Birdwel
Engineering aspects of Geothermal systems - Sabodh Garg
A conversation on Geothermal policies - Michael Webber
Tools and workflows for Geothermal implementation with case studies - Malcolm Ross
Political drivers for Geothermal and policies (USA) - Spencer Nelson
Regulatory and legal aspects around Geothermal - Kathleen Callison
Q&A
Target Audience
Oil and gas industry professionals across the board (exploration, production, business, etc.) looking to pivot into geothermal
Undergraduate students with an interest in geothermal energy
Government and non-profit officials with a desire to understand the field from an advocacy/policy/regulatory/funding perspective
Innovators and venture capitalists interested in renewable energy.
Specification:
Introduction to Geothermal Energy
| | |
| --- | --- |
| Format | On-demand |
| Duration | 8 hrs |
| Level | |
| Certificate | Yes |
| Language | English |
| Access | 1 Year 24/7 |
| Publisher | AAPG |
About the Publisher
AAPG

Store Name:

AAPG

American Association of Petroleum Geologists Since its founding in 1917, the American Association of Petroleum Geologists has been a pillar of the worldwide scientific community. The original purpo... Read More >
Read More
Introduction to Geothermal Energy
30-day money back guarantee
1-Year access
Secure encrypted payment
All Credit cards Accepted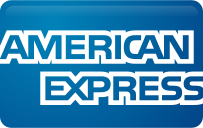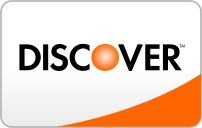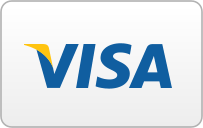 SKU:

PL 876756-2
Categories: Energy Transition, Geosciences, Renewables
Tags: e-learning, geothermal, Geothermal energy, geothermal reservoir, on-demand
Add to wishlist
Added to wishlist
Removed from wishlist
2
| | |
| --- | --- |
| Format | On-demand |
| Duration | 8 hrs |
| Level | |
| Certificate | Yes |
| Language | English |
| Access | 1 Year 24/7 |
| Publisher | AAPG |