HOT
Gas Lift Mastery – 4 Course Bundle
Add to wishlist
Added to wishlist
Removed from wishlist
0
| | |
| --- | --- |
| Format | On-demand |
| Access | 1 Year 24/7 |
| Certificate | Yes |
| Duration | 15.5 hrs |
| Language | English |
| Level | |
| Publisher | Damien Leonard |
What you will learn
This bundle includes the 4 courses by Damien Leonard:
Understanding the Forms of Gas Lift
Gas Lift Equipment
Gas Lift Unloading Sequence and SPM Design
Gas Lift Optimization and Design with Existing Mandrels.
A full description of each course is available on their corresponding pages.
These 4 courses by themselves would cost $1,096, this bundle gives you a savings of $497 and includes over 15 hours of content.
Description
This is your chance to become a Gas Lift Master! Learn how to maximize the production of your gas lift wells and how to make the most of a product/technology.
Are you often uncertain of how to interpret your gas lift well behavior? Do you know when it produces at its full potential? Are you lost in front of all the products that suppliers want to sell to you?
This bundle gets you all the answers you are looking for and even more!
Starting from the very beginning you will learn all the secrets of gas lift and unlock:
Cost savings through smarter product selection and better product knowledge to gain advantages during price negotiations
Production increase with minimal investment and work
The great feeling of being in control of your gas lifted wells!
If you are a Junior Engineer:
Get a better understanding of the technical discussions at work. Get the knowledge to become an active participant in meetings rather than just watching. Make a positive contribution in technical email exchanges by giving your analysis of the situation. Challenge more senior engineers and impress your manager with your understanding of the topic. Propose ideas to generate production increase and gain visibility among management.
 If you are a Manager:
Stay sharp easily by simply watching videos. Get new ideas to increase production. Use course schematics to train your team and get their respect by teaching them new things. Evaluate course content and see how much time you could save by having your team following it. How easier your job would be if they mastered the content.
If you work for a Service company:
Gain credibility and trust of your customers by proposing solutions more adequate with their good behavior. Get the ability to capture the right problem of the well and share business opportunities inside your organization among colleagues in charge of the right product line.
Prerequisites:
Understanding of the Inflow & Outflow mechanisms is preferred
Basic knowledge on well architecture
Awareness on the oilfield terms
Curriculum
Course
1: Understanding the Forms of 
Gas Lift 
Gas Lift system
Gas Lift principle & continuous Gas Lift
Intermittent Gas Lift
Plunger lift
Chamber lift
Dual Gas Lift completion
Concentric Gas Lift
Self Gas Lift
Annular flow
Side string injection
Pig lift
Packerless Gas Lift
Gas Lift as a backup for ESP
Gas Lift & jet or hydraulic piston pump
Course
2:
Gas Lift Equipment
Conventional and side pocket mandrels
Gas Lift mandrels with check valve
Latches
Running/pulling /kick over tools
SPM and kick over tools
1st generation of kick over tools
Special kick over tools
Well unloading
Gas Lift valve types
Dummy valves
Gas Lift pack off
Orifice valves
Venturi orifices
Unloading valves
Casing and tubing pressure operated valves
GLV calibration procedure
GLV test block
Valve throttling effect
Flag valve
Special gas lift valves
VPC
Electric gas lift valves
Gas Lift injection below packer
Surface equipment
Plunger lift equipment
Course

3:

Gas Lift Unloading Sequence and SPM Design
Unloading the well

 basic principle

Initial unloading following a drilling or a WO

 (how to empty your casing of the mud/brine without damaging your valves)

Unloading sequence with IPO valves

Unloading sequence with PPO valves

GL 

unloading 

principle explained by counting bubbles of gas

Gas gradient formula and rule of thumb

 to quickly calculate your casing pressure at any depth

Put it all together with an exercise (inflow/outflow/SPM design)

Unloading sequence videos from suppliers

Why installing a GL mandrel in a well portion where deviation is higher than 60°

Side pocket mandrel design principles (where should you install your side pocket mandrels)

How to choose your kick of pressure

Guidelines to make a side pocket mandrel design with Prosper (how to fill the "GL design new" form in Prosper

)

.
Course
4: Gas Lift Optimization and Design with Existing Mandrels
Optimization starts with good monitoring
Optimization by GL rate change
GL design optimization – cases review
Can I optimize a GL well by choking it?
How to identify GL wells that can be optimized
Exercise – Propose a GL design for a well using abacus
Why changing your SPM design?
Why changing your GL design using existing mandrels?
How to determine the targeted liquid rate of a well following a GL design?
Process to perform a GL design using Prosper
How to fill the "GL design – Existing Mandrels" form in Prosper
Dual GL completion optimization and design
Bonus Material:
The full video "Introduction to Gas Lift" (18 min) from my course "Introduction to Artificial Lift"
Gas lift presentation video from Weatherford
Gas lift pack off presentation video from Weatherford
Video presenting available solutions for gas lift well integrity from PTC
Perflift presentation video from Schlumberger
Animations showing gas lift valve installation using a kick over tool
A flash application from ILS describing the unloading sequence
Technical documentations of some of the equipment presented in the course
A document from PTC (available on their website as well) giving guidelines for gas lift design
Links to download a gas lift manual form international supplier, a free gas lift simulator from gas lift industry expert and access to a gas compressibility factor calculator.

A quiz at the end of each course to test your knowledge
All the illustrations presented in the course
Target Audience
Production, Petroleum or Well Performance Engineers to maximize their gas lift well production

Field Production Personnel

to understand the

importance

of data as well as day to day monitoring and optimization

Completion or Surface Facilities Engineers to understand what they can do to

help

maximizing gas lift well production
Specification:
Gas Lift Mastery – 4 Course Bundle
| | |
| --- | --- |
| Format | On-demand |
| Access | 1 Year 24/7 |
| Certificate | Yes |
| Duration | 15.5 hrs |
| Language | English |
| Level | |
| Publisher | Damien Leonard |
About the Publisher
Learn with Damien Leonard

Store Name:

Learn with Damien Leonard

With 10 years of professional experience in the industry, Damien is recognized subject matter expert in Well Performance topics, especially Gas Lift. Damien holds a master degree from the top ranke... Read More >
Read More
2 reviews for
Gas Lift Mastery – 4 Course Bundle
5.0
Gas Lift Mastery – 4 Course Bundle
30-day money back guarantee
1-Year access
Secure encrypted payment
All Credit cards Accepted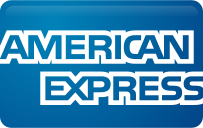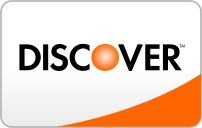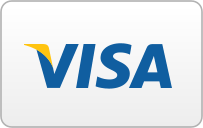 SKU:

PL-29992982
Categories: Operations, Production, Reservoir Engineering, Well Engineering
Tags: artificial lift, Bundle, e-learning, Gas Lift, Gas Lift Equipment, Gas Lift Mastery, oil and gas training, on-demand
Add to wishlist
Added to wishlist
Removed from wishlist
0
| | |
| --- | --- |
| Format | On-demand |
| Access | 1 Year 24/7 |
| Certificate | Yes |
| Duration | 15.5 hrs |
| Language | English |
| Level | |
| Publisher | Damien Leonard |