on-demand
Water Based Mud
Add to wishlist
Added to wishlist
Removed from wishlist
3
| | |
| --- | --- |
| Format | On-demand |
| Duration | 1:30 hrs |
| Level | |
| Certificate | Yes |
| Language | English |
| Access | 1 Year 24/7 |
| Publisher | Gregory Gibbons |
What you will learn
In this basic drilling fluids course, participants will gain and broaden their knowledge of Water Based Mud Additives, Formulation (including recipes), Contamination / Treatment and give details of specific Water Based muds.
Description
Many people involved in drilling of an Oil or Gas well may be aware of the basic role and function of the Drilling Fluid (Mud) in drilling an Oil or Gas well but may not fully understanding how a Mud is made and the various additives that go into making a Water Based Mud and achieving specific properties. Water Based Muds can be simple and complex in their makeup and performance. This course will give participants a better understanding of how a mud is formulated to achieve specific performance criteria such as Filtration, Inhibition and will also give an overview of some of the different types of Water Based Muds in use today including High Performance fluids that are designed to meet or match Oil Based Mud performance.
Pre-requisites:
General knowledge rig operations and circulation of the drilling fluid
Awareness on the oilfield terms
Beginner experience in drilling
Willingness to gain increased knowledge of the Drilling Process
Curriculum
Basic Clay Chemistry
Additives
Dispersion
Inhibition
Contamination
Various Mud Systems
High Performance Water Based Mud?s
Contamination & the Mud Report
Target Audience
Any technical and non-technical personnel, who wants to gain greater understanding of the Hole Cleaning process.
Professionals in the office who monitor and review the rigs operations.
Professionals who want to work on the drilling rig.
Professionals who already work on the rig and want to become a more valuable crew member.
Specification:
Water Based Mud
| | |
| --- | --- |
| Format | On-demand |
| Duration | 1:30 hrs |
| Level | |
| Certificate | Yes |
| Language | English |
| Access | 1 Year 24/7 |
| Publisher | Gregory Gibbons |
About the Publisher
gibbonsga

Store Name:

Greg Gibbons

Gregory Gibbons has over 40 years of experience in the Oil Industry, 38 of which have been specializing in Drilling Fluids. He has worked worldwide for all the Major Service Companies including Baker ... Read More >
Read More
30-day money back guarantee
1-Year access
Secure encrypted payment
All Credit cards Accepted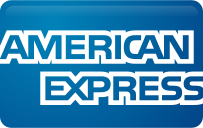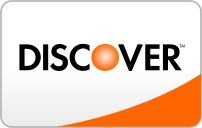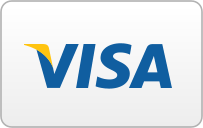 SKU:

PL 876919
Categories: Drilling, Well Engineering
Tags: Drilling Fluids, Drilling fluids course, e-learning, Mud, on-demand, Solids Control
Add to wishlist
Added to wishlist
Removed from wishlist
3
| | |
| --- | --- |
| Format | On-demand |
| Duration | 1:30 hrs |
| Level | |
| Certificate | Yes |
| Language | English |
| Access | 1 Year 24/7 |
| Publisher | Gregory Gibbons |