on-demand
Practical Petrophysics for Unconventional Reservoirs – 13-Course Bundle
Add to wishlist
Added to wishlist
Removed from wishlist
0
| | |
| --- | --- |
| Format | On-demand |
| Duration | 13 hrs |
| Level | |
| Certificate | Yes |
| Language | English |
| Access | 1 Year 24/7 |
| Publisher | Ross Crain |
What you will learn
In this bundle you will get 13 Unconventional Reservoir Petrophysics courses by Ross Crain – Courses 27- 39. Individual courses sell for $99. You will save $588 by purchasing the bundle.

Description
This 13-course bundle covers: Total Organic Carbon, Coal Assay, Coal Bed Methane, Shale Gas, Oil Shale (Imature), Tar / Oil Sand, Laminated Reservoirs, Tight Oil / Shale Oil , Tight Gas, Gas Hydrates, Metamorphic / Igneous, Geothermal Reservoirs, Potash Analysis
Curriculum
Course 27 - Total Organic Carbon (TOC)
Total Organic Carbon (TOC) Basics
Visual Analysis of TOC
Passey's "DlogR" TOC Method
Issler's TOC Method
TOC Analysis Examples
Exercise 27
Course 28 - Analyzing Coal Beds
Coal Basics
Proximate Analysis
Visual Analysis of Coal
Coal Analysis Models
Calculating Coal Properties from Logs
Coal Analysis Examples
Exercise 28
Course 29 - Coal Bed Methane (CBM)
Coal Bed Methane Basics
Sorption Isotherms For Coal Bed Methane
Gas Content from Core or Samples
CBM Gas In Place
CBM Gas Content Models
CBM Analysis Example
Exercise 29
Course 30 - Shale Gas
Shale Gas Basics
Sorption Isotherms For Shale Gas
Adsorbed Gas In Place
Log Analysis Model for Gas Shale
Shale Volume in Gas Shale
Kerogen Voplume in Gas Shale
Effective Porosity in Gas Shale
Water Saturation in Gas Shale
Calibration to Core Data
Free Gas in Place
Multi-Mineral Model for Gas Shales
Gas Shale Analysis Example
Exercise 30
Course 31 - Oil Shale
Oil Shale Basics
Classifying Oil Shales
Oil Yield from Fischer Assay
Oil Yield From Log Analysis
Multiple Regression Models
Multi Mineral Models
Oil Shale Analysis Examples
Exercise 31
Course 32 - Tar Sands
Tar Sand Basics
Tar Sand Math Models
Dean Stark Core Analysis
Tar Sand Permeability
Tar Cutoffs and Pay Flags
Tar In Place
Tar Sand Analysis Examples
Exercise 32
Course 33 - Laminated Reservoirs
Laminated Reservoir Basics
Resistivity in Anisotropic Reservoirs
3-D Induction Logs
Alternate Models – Laminated Shaly Sands
Laminated Shaly Sand Quality Indicators
Reservoir Quality from Hester's Number
Laminated Sand Analysis Example
Exercise 33
Course 34 - Tight Oil Reservoirs
Tight Oil Basics
Shale Volume
Porosity
Water Saturation
Permeability
Lithology
Pyrite Corrections
Reservoir Quality in Tight Oil
Tight Oil Examples
Exercise 34
Course 35 - Tight Gas Reservoirs
Tight Gas Basics
Tight Gas Geology
Shale Volume
Porosity
Porosity
Water Saturation
Permeability
Lithology
Pyrite Corrections
Tight Gas Examples
Exercise 35
Course 36 - Gas Hydrate Reservoirs
Permafrost Basics
Gas Hydrate Basics
Drilling and Production Hazards
Log Analysis in Gas Hydrates
Gas Hydrate Volume
Gas Hydrate Example
Exercise 36
Course 37 - Igneous / Metamorphic Reservoirs
Igneous and Metamorphic Basics
Metamorphic Rocks
Igneous Rocks
Metamorphic Sand / Granite Example
Porous Fractured Granite Example
Exercise 37
Course 38 - Geothermal Reservoirs
Geothermal Reservoir Basics
Types of Geothermal Reservoirs
Geothermal Reservoirs in Canada and USA
Log Analysis In Geothermal Reservoirs
Geothermal Examples
Exercise 38
Course 39 - Analyzing Potash Beds
Potash Basics
Properties of Potash
Potash Analysis Concepts - Older Logs
Potash Ore Grade from Gamma Ray Logs
Potash Analysis Models – Older Logs
Potash Analysis Models – Modern Logs
Potash Analysis Examples –
Exercise 39
Target Audience
Petrophysicists, log analysts, geologists, reservoir engineers, and university / tech school students who wish to broaden their exposure to unconventional uses of well logs.
Specification:
Practical Petrophysics for Unconventional Reservoirs – 13-Course Bundle
| | |
| --- | --- |
| Format | On-demand |
| Duration | 13 hrs |
| Level | |
| Certificate | Yes |
| Language | English |
| Access | 1 Year 24/7 |
| Publisher | Ross Crain |
About the Publisher
Crain's Petrophysical Handbook

Store Name:

Crain's Petrophysical Handbook

E. R. (Ross) Crain, P.Eng. is a retired Consulting Petrophysicist and Professional Engineer living in Calgary, Alberta, Canada. In a career that spans 50+ years, he has specialized in integrated petro... Read More >
Read More
Practical Petrophysics for Unconventional Reservoirs – 13-Course Bundle
30-day money back guarantee
1-Year access
Secure encrypted payment
All Credit cards Accepted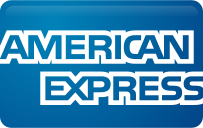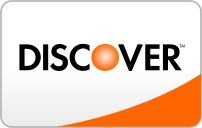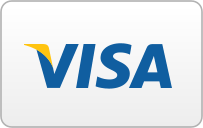 SKU:

PL- 565557
Categories: Geosciences, Petrophysics
Tags: Bundle, Petrophysics, Ross Crain, Ross Crain's Petrophysical Handbook, training courses
Add to wishlist
Added to wishlist
Removed from wishlist
0
| | |
| --- | --- |
| Format | On-demand |
| Duration | 13 hrs |
| Level | |
| Certificate | Yes |
| Language | English |
| Access | 1 Year 24/7 |
| Publisher | Ross Crain |