Live Virtual
Mini Frac (DFIT) Applications
Add to wishlist
Added to wishlist
Removed from wishlist
1
| | |
| --- | --- |
| Format | Live Virtual |
| Duration | 1 day |
| Certificate | Yes |
| Language | English |
| Publisher | Saad Ibrahim, P. E. |
What you will learn
Obtain a quick overview on well test analysis techniques
Understand the benefits of the DFIT and what reservoir parameters and rock mechanic parameters could be obtained.
Learn why DFIT is frequently combined with Step-up and/or step-down tests
Learn the applications of the (DFIT) or Mini Frac to meet the requirements of  the AER
Learn how to extract parameters from DFIT used for frac design including:

Pre-Frac Closure (leakoff types, closure pressure, ISIP)
After Closure Analysis (ACA) to obtain formation permeability & pressure
Numerous case studies from the Duvernay and other formations

Learn how to design DFIT to ensure conclusive results are obtained.
Review cap rock testing methods.
Description
The purpose of this one-day course is to offer the most practical applications of the Diagnostic Fracture Injection Test (DFIT). The DFIT has become a very important test for tight and unconventional reservoirs, which yields very essential reservoir information for reservoir management and also to optimize frac design at a low cost. Different techniques are used in the DFIT such as the G-Function. Several case studies are offered using commercial software to allow hands-on-experience. Also, the methods of designing the DFIT are discussed to ensure conclusive results are obtained. Excellent handout of the course notes are offered, which can be used as a good reference.
Event Locations and Dates:
Contact us for Locations and Dates at [email protected]
* This course is available for in-company delivery.
Curriculum
Technical background on well test analysis
Diagnostic Fracture injection Test (DFIT) or mini Frac

Applications/benefits
Analysis techniques, including:
Pre-closure analysis
After Closure Analysis (ACA)
After-flow analysis and cap rock testing
Case studies using commercial software for analysis of DFIT, studies including tests from Duverney, Haynesville
Use of DFIT results for practical applications, including:

Identification of the presence of natural fractures
Stress calibration and identification of natural fractures
Use of Net Fracture Pressure to monitor frac progress
DFIT design to ensure conclusive results are obtained
Target Audience
This course is aimed at all technical staff such as reservoir, petroleum and exploitation engineers/technologists, geophysicists, and geologists who are involved in well production/injection optimization of the unconventional and hydraulic frac design.
Specification:
Mini Frac (DFIT) Applications
| | |
| --- | --- |
| Format | Live Virtual |
| Duration | 1 day |
| Certificate | Yes |
| Language | English |
| Publisher | Saad Ibrahim, P. E. |
About the Publisher
Saad

Store Name:

Saad Ibrahim

Saad Ibrahim, P.Eng., an independent consultant and president of Petro Management Group Ltd., established in Calgary (1994).  Graduated from the University of Alexandria (Egypt) with B.Sc. in ... Read More >
Read More
Mini Frac (DFIT) Applications
Secure encrypted payment
All Credit cards Accepted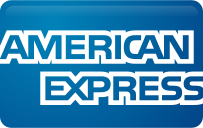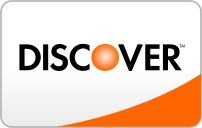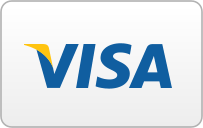 SKU:

PL-8723639
Categories: E&P, Production, Reservoir Engineering, Well Engineering
Tags: DFIT, Diagnostic Fracture Injection Test, E&P, in-classroom, Mini Frac, Oil and Gas, Upstream
Add to wishlist
Added to wishlist
Removed from wishlist
1
| | |
| --- | --- |
| Format | Live Virtual |
| Duration | 1 day |
| Certificate | Yes |
| Language | English |
| Publisher | Saad Ibrahim, P. E. |